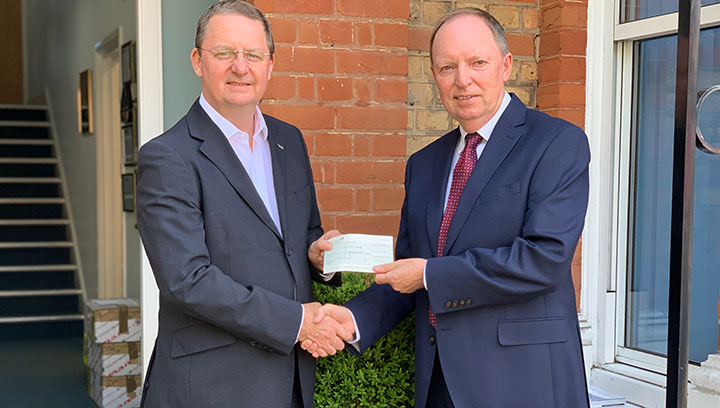 The Nautilus Welfare Fund (NWF) received a generous donation from the Wirral peninsula's Leasowe Golf Club this week.
The club's captain, Mike Jess, presented the cheque to Nautilus general secretary Mark Dickinson at the Union's head office in London.

The donation will go towards the creation of a new 'destination point' in the Mariners' Park Care Home in Wallasey, a 16-acre, 125-home retirement estate run by the NWF, about four miles from the golf club in Moreton.
The 'destination point' will take the form of a café for residents and their relatives to use.
'For residents with dementia it is helpful to have alternative spaces for them to "visit" rather than sitting in the same lounge,' said Nautilus Welfare Services Manager Mick Howarth.
'By having an alternative destination this gives a focus for going somewhere new to do something different though, of course, all residents can benefit from this.'
---
Tags