Education and training
Glasgow's maritime graduates honoured online as Covid-19 cancels cathedral ceremony
2 July 2020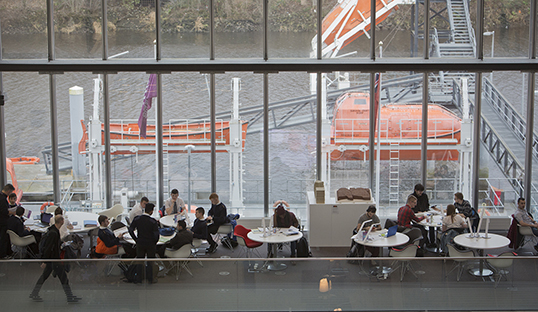 City of Glasgow College has turned a tough situation into a celebration by recognising its Class of 2020 with a dedicated webpage and a commemorative brochure.
The 261 officer cadets and ratings who completed their maritime studies this academic year were expecting the occasion to be marked with a June graduation ceremony in Glasgow cathedral, but Covid-19 pandemic restrictions rendered this impossible.
However, it is hoped that the online tributes to the students' achievements will go some way to make up for missing the big occasion, and City of Glasgow principal Paul Little said the important thing was now to focus on the value of the certificates and diplomas they had earned.
'What is vital is that [graduates] leave us with fresh talent, professionalism and finely-honed skills,' he stressed. 'This is a time when much relies on future generations of skilled workers to help get us back on our feet, and those that graduate in this Covid-19 year and beyond are the future generations we now look to.'
Mark Stagg, dean for the Faculty of Nautical and STEM, added: 'Our students leave to work in an industry now rightly recognised, in these challenging times, as essential in keeping vital supplies running. Without the Merchant Navy, 95% of food and other goods would not reach ports or shops, both here and across the world.
'So, as well as being first class seafarers, our Class of 2020 are joining that elite band we now acknowledge as key workers. We wish the very best of futures to our graduates as they quite literally set sail on careers onboard these ships and in the wider maritime sector.'
---
Tags