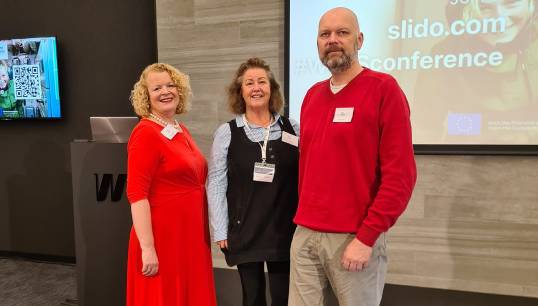 Nautilus officials and members have taken part in a conference which presented the outcomes of a twin-pronged European project aimed both at attracting more women and underrepresented groups into the maritime industry and investing in digital transitions.
Nautilus executive officer Sascha Meijer together with members Dawn Franklyn and Bert Boutsma attended the conference in Brussels on 30 November 2022, which presented the outcomes from a project aimed at ensuring the industry can continue to attract new maritime professionals and retain experienced seafarers by providing an attractive, smart and sustainable 'working environment in the shipping sector' (WESS).
The conference heard that the sustainability and competitiveness of European shipping, a key contributor to the European economy, depends on its ability to continue to attract new professionals and retain experienced seafarers, as well as invest in improving qualifications to meet the challenges of the fast-approaching green and digital transitions.
Ms Meijer was a speaker on one panel discussion which looked at the enhanced participation of women in shipping.
A confluence of recent 'geopolitical conditions' such as the global Covid-19 pandemic had shown that European shipping needed to become more resilient and less dependent on global employment, she said.
'Therefore we need to modernize employment in shipping in terms of aspects like creative solutions for a better work-life-balance, and in terms of more attention to wellbeing and career planning, and better communications [from] shore to vessel.'
Nautilus also urged the conference to consider further research to address more specific gender aspects such as pay gaps and the glass ceiling in the sector. One of the project recommendations for attracting more women was to agree to set a target of a minimum percentage of women in maritime management positions within 20 years.
The Nautilus members attending also gave valuable input to two panel sessions, one on gender balance and another on how digitalization can improve safety and working conditions for seafarers.
The WESS project was undertaken jointly by unions and shipowners with the support of the European Union.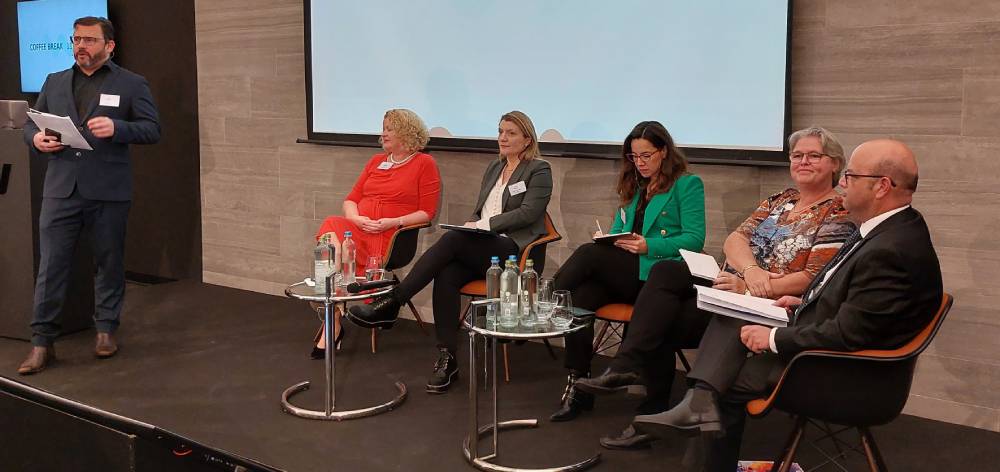 Gender survey summaries
Many people starting careers at sea do not spend their whole careers as a seafarer
48% of respondents who had worked at sea were not doing so anymore
People leave a career at sea primarily for family reasons and career change
Travel and financial reasons were the main motivators given for people choosing a career at sea, while challenge, interest and an exciting career were the main reasons for people choosing a shore-based maritime career
Careers at sea could be improved by better welfare followed by further education and skills
Onshore, education and skills were identified as likely to make the most difference
Best practices to increase gender diversity at sea and onshore were associated with equality-related areas such as equal treatment, gender blindness, job and pay equality
Respondents said: focus on performance rather than gender
Image: Nautilus International
Read the full survey findings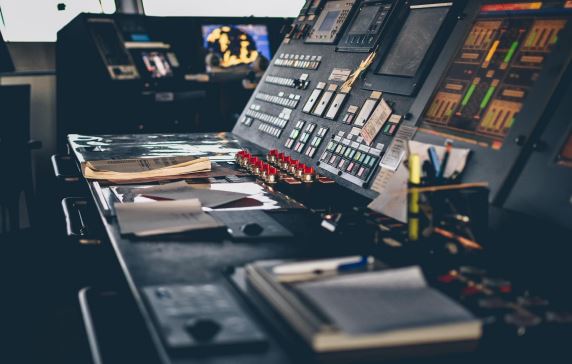 Seafarers and digitalization
More than half of the 791 seafarers interviewed believed that digitalisation will lead to a reduction in ship crew size, while a smaller proportion of the 45 companies interviewed believes this will be the case. When asked about whether the increased use of digital tools on board ships is a positive development, both seafarers and company representatives mainly responded affirmatively, but both felt that attention needs to be given to elements such as the risk of over-reliance and better training, to ensure the industry reaps all the benefits of these digital tools.
Image: Ibrahim Boran, sourced from Unsplash.com/ADSinsight Seafarer Digitalisation report
Read more the full survey recommendations
---
Tags