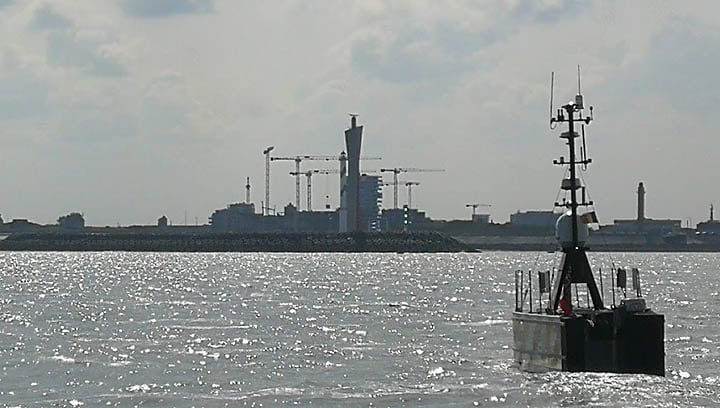 A British autonomous Uncrewed Surface Vessel (USV) has made history by successfully completing a cargo run across the world's busiest shipping lanes from the UK to Belgium.
The boat's owner, British company Sea-Kit, says the trip by 12m vessel Maxlimer was a world first for commercial crossings.
Maxlimer safely arrived in the Belgian seaside resort of Ostend with its shellfish consignment on Tuesday 7 May, 22 hours after it had departed from West Mersea in the UK.
The vessel, which departed unmanned from Tollesbury on the Essex coast, made slow but steady progress at an average of 5 to 6 knots per hour. It relied on a range of technologies to safely navigate the English Channel - one of the busiest shipping lanes in the world. The unmanned vessel made its way flawlessly to the European mainland through the busy shipping traffic and the wind farms in the North Sea. The Maxlimer also returned to Harwich.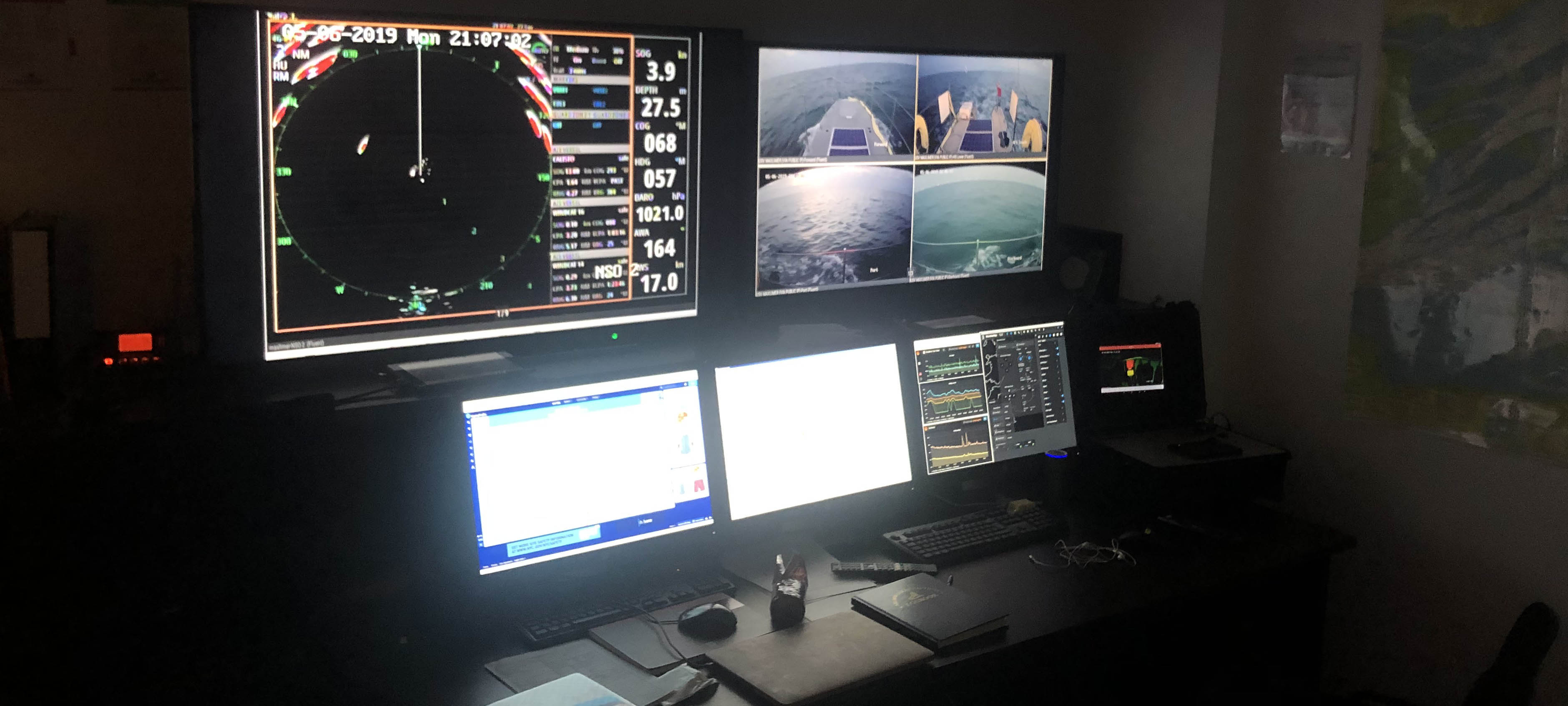 The British control room did not have any visual of the vessel while sailing.
Still in the test phase, the Maxlimer is not yet technologically able to make autonomous decisions itself, but research work is continuing.
In Belgium there is reportedly great interest in using the technology of the British ship for autonomous vessels in inland waterways. Many obstacles have yet to be overcome – not only about the infrastructure, but also at a legal level.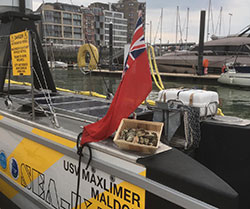 While the attraction to shipping companies may be that crew costs could fall with increased use of unmanned vessels in the future, it is expected that more masters would need to be retrained to accompany one or more ships.
Nautilus professional and technical lead David Appleton said anything that made the maritime industry a safer place was welcome but added that there was 'a world of difference between successfully testing that potential technology worked, and its application to commercial shipping'.
The British company used artificial intelligence from Kongsberg Maritime - a Norwegian company that produces high-tech systems for positioning, navigation and automation of merchant ships for the crossing.
The Maritime & Coastguard Agency, Department for Transport Foreign and Commonwealth Office, European Space Agency, and other partners in Britain, also supported the trial.
Designed by Hushcraft Ltd in Tollesbury, Essex, Sea-Kit Maxlimer was originally developed to take part in the Shell Ocean Discovery XPRIZE, which is seeking novel methods to map the seafloor.
The USV can deploy and recover a sonar-equipped autonomous underwater vehicle that will acquire bathymetric data.
Konsberg is also working on the construction of the world's first self-propelled container ship, the Yara Birkeland, which it hopes will be able to sail fully autonomously in early 2022.
---
Tags