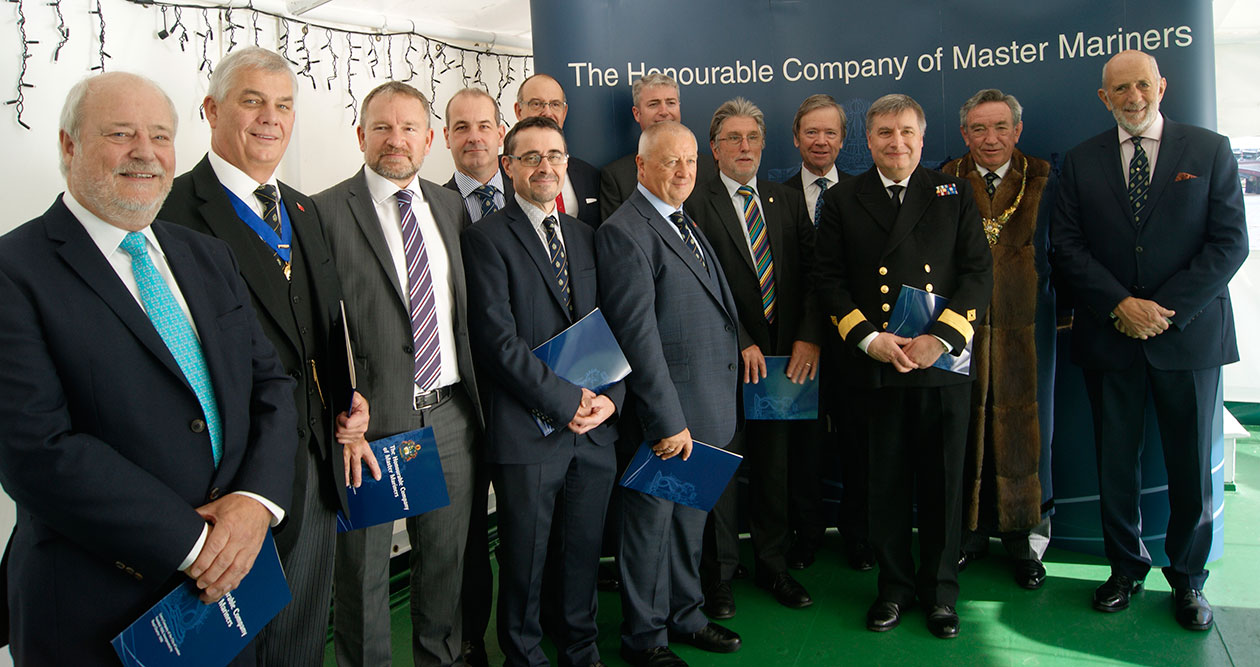 The first 10 recipients of the Chartered Master Mariner (CMMar) certificate were presented with their awards at the launch event in November 2017.
Development of the CMMar scheme has been led by the Honourable Company of Master Mariners in a bid to bring broader recognition of the professional expertise and experience of master mariners – giving them chartered status along the lines of other professions such as engineers, surveyors and accountants.
The presentations of the first awards – by Maritime Growth Study chairman Lord Mountevans and Admiral Sir Nigel Essenhigh, chairman of the CMMar Registration Authority – came just a couple of weeks after the CMMar scheme gained its final seal of approval from the Privy Council.
Lord Mountevans described the scheme as 'a brilliant initiative' and said chartered status would help master mariners to move into shore-based roles.
The award represents a hallmark of excellence that, undoubtedly, will have a positive impact across the UK industry and, eventually, across the global maritime domain. Lord Mountevans
The first certificates were presented to: Captain Peter McArthur a senior Manchester Ship Canal pilot; Captain Kevin Slade, chairman of the Merchant Navy Training Board; Captain Matthew Easton a 1st Class Liverpool pilot; Mark Fortnum, vice-president of safety and operational risk at BP Shipping; Lt Cdr Stephen Monk, director of Da Gama Maritime; Captain Donald Cockrill, a senior pilot with the Port of London Authority; Commodore Duncan Lamb, Commander of the Royal Fleet Auxiliary; Captain David Taylor, general manager of shipping for Shell Maritime; Captain Richard Barnes, a master serving with Stolt Tankers; and Leslie Chapman, who was recently appointed the new Secretary of State's Representative for Maritime Salvage & Intervention.
---
Tags