Health and safety
Fatal incident exposes the risk to seafarers from fumigated cargoes
7 December 2020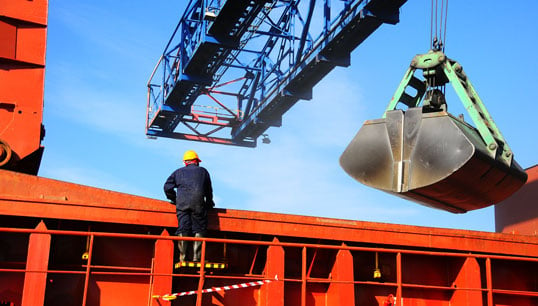 An investigation into an incident in which one seafarer died and three others had to be evacuated from their ship after exposure to hydrogen phosphide gas has prompted calls for a radical overhaul of the rules governing fumigated cargoes.
The lethal gas leaked from the cargo holds into the accommodation on the 2,075gt general cargo ship Fri Dolphin during stormy conditions on a voyage from France to the UK port of Hull in February 2020.
A Bahamas Maritime Authority (BMA) investigation found that the crew had been exposed to the fumigant gas – which had been used to treat a cargo of corn – after positive pressure in the accommodation was lost when the ventilation system was stopped by a large wave flooding the galley and store through the ventilation trunking.
Subsequent checks found that the door between the hydraulic room and cargo hold was mounted incorrectly and the fan casing and ventilation duct located in the space, which served the accommodation's sanitary spaces, were not airtight.
Investigators said the crew were not sufficiently aware of the risks of carrying a fumigated cargo, symptoms of exposure to the fumigant, or what to do if they were exposed. They had not smelled the gas and periodic monitoring did not detect it in time to avert lethal levels of exposure.
The BMA noted similarities with seven other incidents in which seafarers were unaware of the effects of exposure to fumigant gas and symptoms were confused with food poisoning or seasickness.
No effective assessment of the gas-tight integrity of the hold was made before accepting the charter, loading or fumigating, it adds. There was no guidance in the company's safety management system, or any formal assessment of the risks associated with carrying fumigated cargoes.
The report recommends that the Bahamas should work with other flag states to develop International Maritime Organization requirements for continuous gas monitoring within the accommodation and engine spaces of vessels carrying fumigated cargoes, along with an international standard of occupational exposure limits linked to the fumigation of cargo holds.
It also notes that the Dutch shipbuilder, Damen, provided a list of vessels that have, or may have, a ventilation system posing the same risk and the BMA has urged respective flag states to give this 'their immediate attention'.
---
Tags