International
Covid travel exemption does not apply to leisure or training travel, Nautilus advises
8 April 2022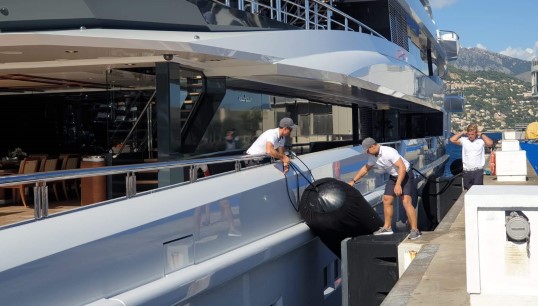 Nautilus International is reminding yacht members to ensure that they are only using the seafarers travel exemption when travelling to the UK in the 'course of work' (i.e. when joining or leaving a vessel, or when being repatriated), as they could face a fixed penalty notice and a hefty fine if they attempt to use it outside of these circumstances.
The exemption, which allows seafarers to bypass many of the government's Covid-19 travel rules, does not apply if a seafarer is travelling for leisure. Members have also been caught out because they did not realise that the exemption does not apply when travelling to undertake a period of study (even if that study is for work).
The Union has received word of members getting through the border without any issues due to lenient officers. However, others have not been so lucky, including one member who received a fixed penalty notice fining him £1,500 for failing to have a passenger locator form and Covid testing package.
There is no right of appeal for these fixed penalty notices.
Members should check the UK government website for the latest guidance prior to travelling.
---
Tags