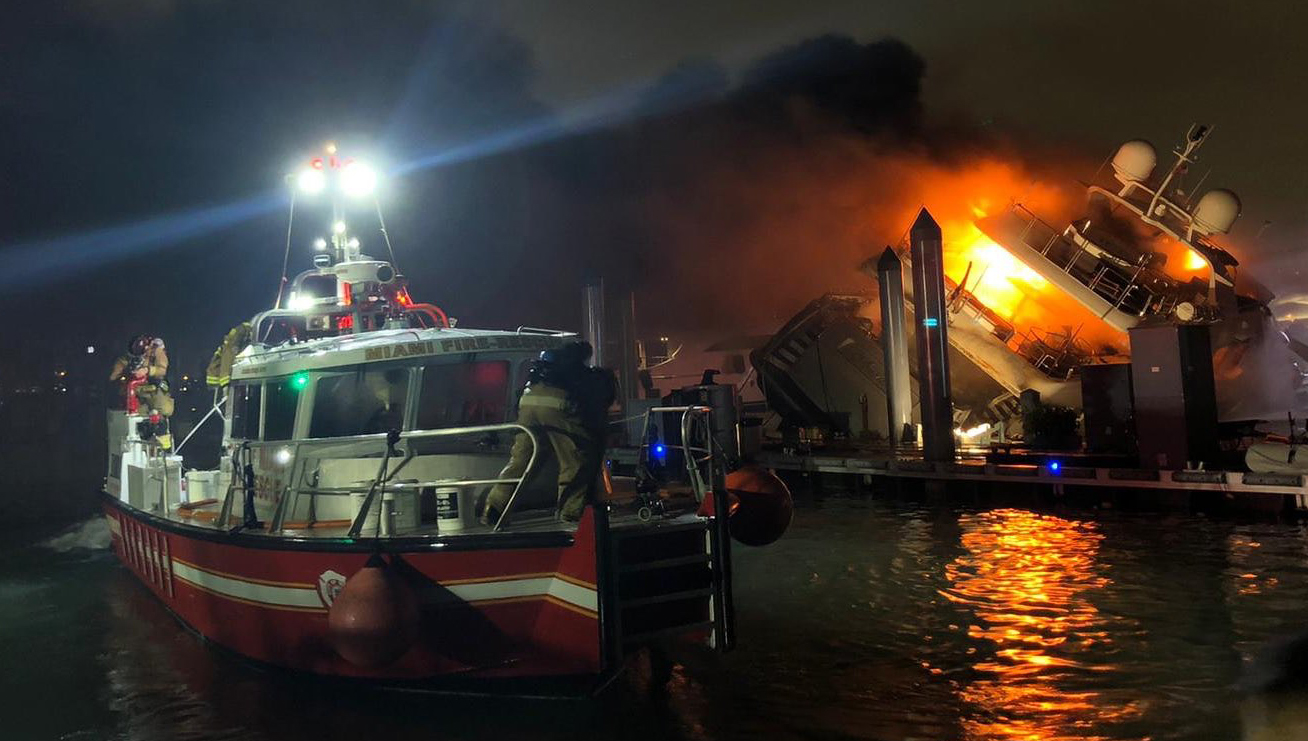 Nautilus members have helped tackle a fire in Miami onboard a superyacht owned by singer Jennifer Lopez's former husband Marc Anthony.
The 37m Andiamo, made by European boat builder Benetti, capsized after a fire broke out onboard on 19 December when it was docked in a marina near MacArthur Causeway, a major route to Miami Beach.
The Miami Fire Rescue units, which responded to the call at 07:30hrs local time, reported on social media that no one was injured, the fire was under control within two hours and that no other boats were damaged. It has been reported that between six and seven crew members of the Andiamo were evacuated. The cause of the fire is unknown.
Several Union members onboard a neighbouring yacht at the time advised the Union they had taken part in tackling the fire but were unharmed. The members have now left the area onboard another vessel.
'Our members did a courageous job helping in what could have been a very difficult situation,' Nautilus general secretary Mark Dickinson said.
Mr Dickinson urged members to report any health and safety concerns they encounter onboard and to let the Union know as soon as possible if they were involved in emergencies, so it can give advice and guidance and put them in touch with the organiser for their sector.
The Nautilus 24/7 helpline helps members in emergencies around the clock and as well as options to contact on toll free numbers, SMS text messaging, and Skype, a live chat line is also available.
---
Tags