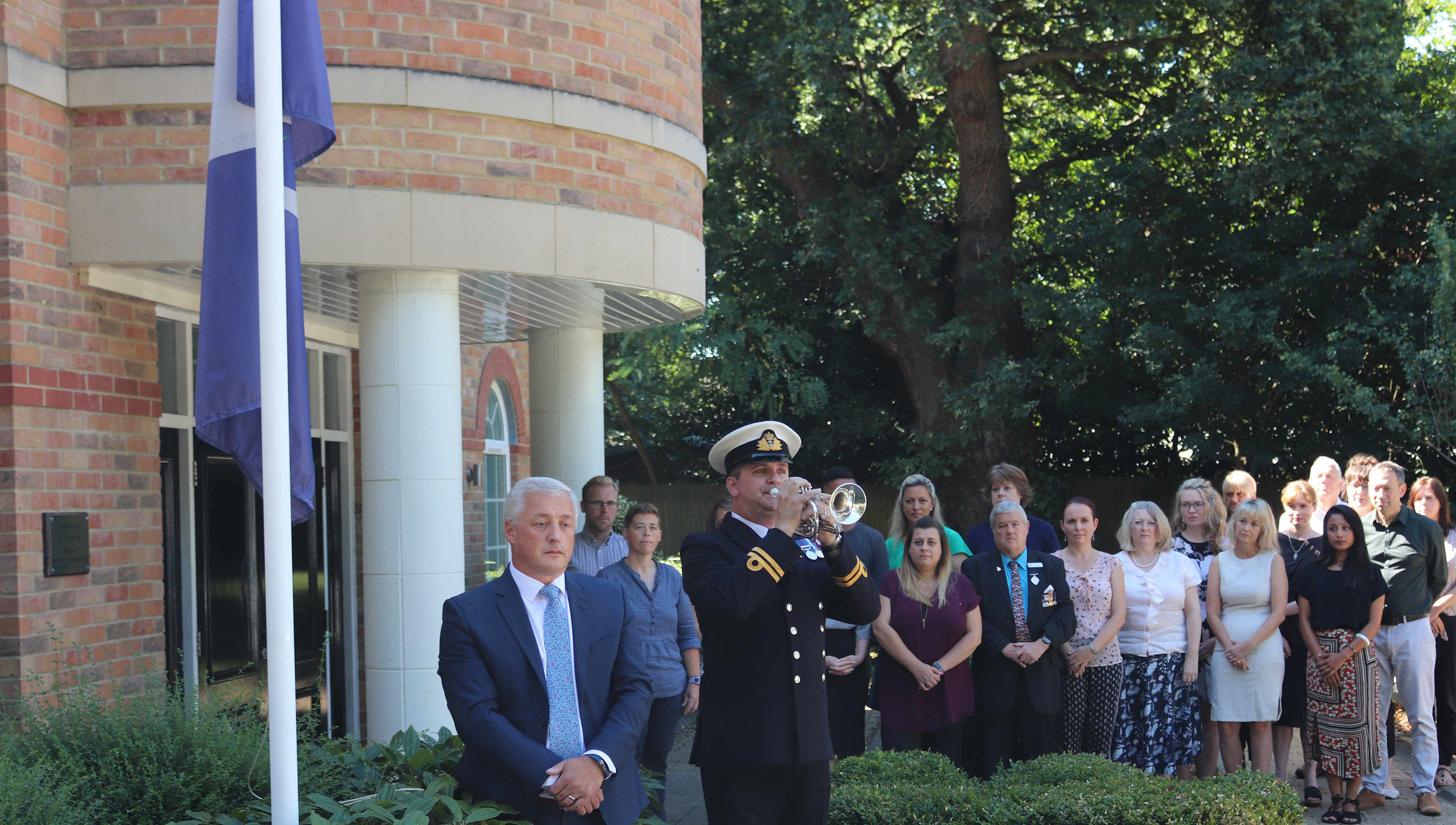 One of the last allied hospital ships sunk during WWI has been commemorated by the Sailors' Society 100 years after its loss.
His Majesty's Australian Transport (HMAT) Warilda, a former passenger liner, was sunk by a German U-boat torpedo in the English Channel, killing 123 of those onboard in an event that shocked the UK at the time.
The commemoration by the charity, held at its Southampton office on Friday 3 August, also paid tribute to the shipboard nurses serving unexpectedly on the frontline at a time when women were not expected to serve directly in the forces.
The Glasgow-built Warilda was transporting hundreds of wounded soldiers from the French port of Le Havre to Southampton when, despite being clearly marked with the Red Cross, it was struck by the torpedo.
Upon impact, the ship's starboard propeller was disabled, the engineroom flooded and the steering gear was wrecked. Unable to steer, Warilda continued moving in a circle at 15 knots – making it difficult for those onboard to escape in lifeboats. The ship remained afloat for almost two hours before sinking into the Channel.
Survivors were taken to the Royal Victoria Hospital in Netley and the Jellicoe Sailors' Rest, which was based in Washington Terrace (now Orchard Lane) and run by the charity.
Among the nursing crew honoured who died was deputy chief controller of the Queen Mary's Army Auxiliary Corp (QMAAC) Violet Long - who played a pivotal role in the mobilisation of UK women in WWI and received an OBE for her work in the New Year's Honours list of 1918. She drowned while trying to leave Warilda, having made sure the QMAAC staff in her care were first safely off.
Her body was never recovered, but she is commemorated at Southampton's Hollybrook Memorial, along with those lost at sea in the sinking.
Before it sank, Warilda had carried more than 70,000 troops and wounded and in 1919 the ship's Captain, James Sim, from Sydney, was also awarded the OBE by then King George V.
Sailors' Society's CEO Stuart Rivers said: 'In the final months of World War I, Sailors' Society supported more than 14,000 people from torpedoed ships. In lowering the charity's flag today we remember those lost in the Warilda's sinking and during the conflict.'
Merchant Navy Welfare Board CEO Peter Tomlin added: 'More than 3,000 British-flagged merchant and fishing vessels were sunk during World War I with almost 15,000 merchant seafarers lost. During both world wars, the Merchant Navy played a crucial role, transporting soldiers and keeping supply lines open.'
---
Tags