Health and safety
Cambodia accepts Holland America Line cruise ship rejected by five countries over coronavirus fears
13 February 2020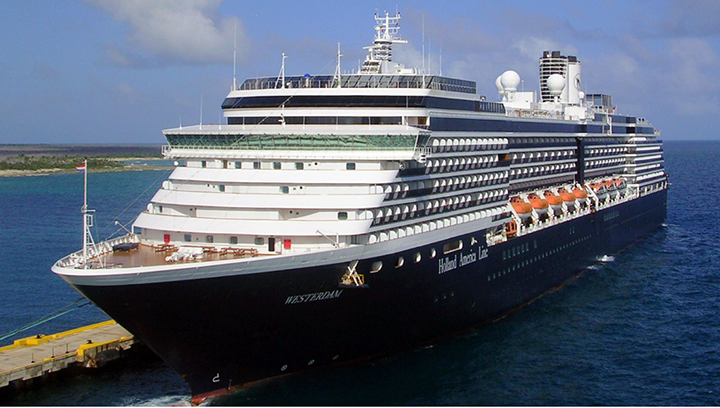 Crew and passengers of Holland America Line's Westerdam cruise ship were given the green light to disembark in the Cambodian port city of Sihanoukville on February 13, after rejections from five countries over fears of the coronavirus outbreak.
Japan, Taiwan, Guam, the Philippines and Thailand refused to allow the ship to their ports. Taiwan allowed a stopover but no disembarkation.
The 802 crew members, including many Dutch and British Nautilus International members, and 1,455 passengers will now disembark the ship after getting the all-clear.
'Everyone on board is healthy, nobody is infected with the coronavirus,' Carnival Corporation, the parent company of HAL, said in a statement.
Nautilus senior national secretary with responsibility for Holland America Line (HAL) Marcel van Dam said: 'It is good that the uncertainty has now come to an end and that all passengers can get off the ship in good health.'
Permission has been obtained from the Cambodian authorities for disembarked passengers to be transported via charter flights to the country's capital Phnom Penh.
HAL will arrange and pay for onward flights home and reimburse all costs incurred by guests.
Cambodian authorities may insist on a medical check-up for all passengers, the Dutch Ministry of Health said.
Carnival Corporation said it is 'very grateful' to the Cambodian authorities.
The Dutch Ministry of Health said Westerdam passengers are free to go wherever they want once returned to the Netherlands.
'There is no reason to believe that they have the coronavirus and there is no link with the Chinese Wuhan, where the virus first appeared,' it said.
Westerdam was on a 14-day trip that started in Hong Kong on 1 February with a planned final disembarkation on February 15 in Yokohoma, Japan.
---
Tags