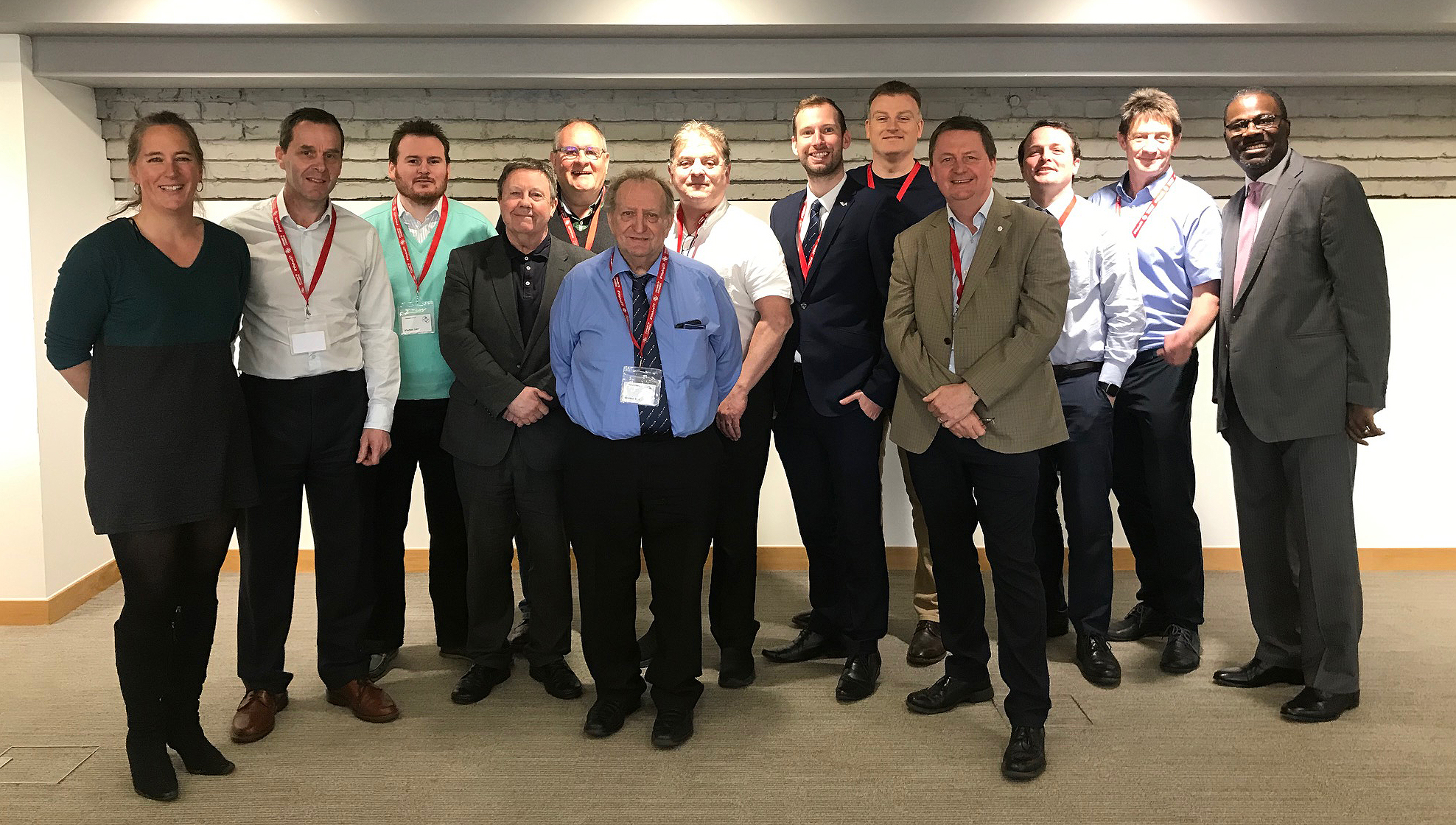 The 'Brexit effect' could have severe long term consequences on British seafaring jobs, the Nautilus International UK National Committee heard on Tuesday 9 April 2019.

Reflagging out of the UK Ship Register by Maersk, and P&O Ferries, among others, earlier this year, and rumours that CMA CGM will follow suit will exacerbate the 1% drop in overall tonnage experienced last year – and put further pressure on jobs in the UK maritime industry.
Seafarer numbers were down 1% in 2018, while officer cadets and uncertificated officers shrank 4% and 3% respectively, according to data from the Maritime and Coastguard Agency and the UK Chamber of Shipping.
'What we're seeing is the Brexit effect,' Nautilus general secretary Mark Dickinson told members of the UK National Committee meeting at the ITF's Headquarters in London. 'Ships on the register is one indicator of the success and importance of our industry. A growing ship register is important but if there are no jobs, what is the point?'
The UK flagged fleet sustains significant numbers of British seafaring jobs and provides career development ashore due to the importance of the maritime cluster.
'As a maritime nation, as an island nation, with a proud and long maritime history, having no ships would be terminal to any ambition you might have to maintain and grow the cluster,' Mr Dickinson said.
'Having your own fleet and home-grown maritime skills is really important to a maritime nation in terms of resilience, in terms of economic activity and in terms of jobs,' Mr Dickinson told members of the UK National Committee.
Nautilus has reaffirmed its commitment to supporting seafarer training including as part of the DfT's Maritime 2050 vision.
Nautilus is further committed to reinforcing – and improving – training requirements in the UK tonnage tax regime that is currently being reviewed by the government.
In 2018 Nautilus successfully campaigned for the doubling of SMarT training funding from £15m to £30m per year. At the same time SMarTPlus was introduced, which could result in more than 400 extra cadets being taken on each year.
SMarT funding supports courses approved by the Maritime and Coastguard Agency (MCA) and the Merchant Navy Training Board (MNTB) for the training of officers, officer cadets and ratings.
The UKSR has been in steady decline since 2011, when it hit highs of 17.9m gt, despite a number of government initiatives and a pledge to boost tonnage by a whopping 50% by former UKSR director Doug Barrow.
Mr Barrow unexpectedly quit the government-run agency late last year citing 'personal reasons'. His replacement has not yet been found.
---
Tags