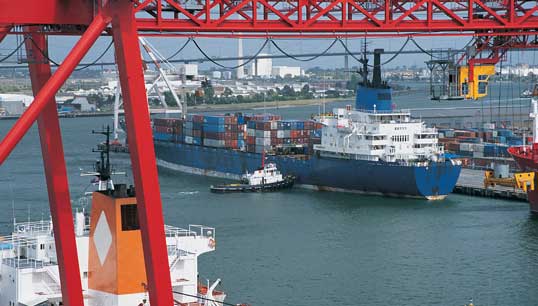 BIMCO has released a Covid-19 crew change clause for time charters that allows vessels to divert from agreed routes to get seafarers home.
The clause is designed to give shipowners the liberty to deviate for crew changes under tightly defined circumstances.
It also provides an option for charterers to contribute to crew change costs in recognition of the extraordinary expense of making a Covid-related crew change. 'Charterers have a shared interest in having an efficient, rested and well-performing, crew on the ship,' BIMCO said in its explanatory notes.
'The Covid-19 Crew Change Clause has been drafted in response to the extraordinary circumstances faced by many owners whose crew have had to remain on board during the Covid-19 "lockdown" for periods often extending beyond their contracts of employment,' BIMCO said.
Under the new clause, owners and charterers could choose to keep the vessel on hire at an agreed reduced rate during the deviation, with BIMCO suggesting a 50% rate reduction if no amount is stated. Shipowners and charterers would share the cost of bunkers consumed during the deviation.
Alternatively, the vessel could be considered off-hire during the deviation with the ship owner picking up the cost of bunkers consumed.
It is the shipowners' responsibility to pay for all port charges, pilotage and other expenses arising out of such crew changes while the vessel is at the port of deviation.
The clause is meant for use in longer term time charter parties, not single voyage or trip time charters because it is predicated on owners not knowing at the time of fixing where the ship will be traded by charterers and/or the travel restrictions at the time when crew changes become due.
BIMCO advises shipowners to inform their P&I Club of the intention to deviate before invoking the clause.
'The industry is dealing with an extraordinary situation that should encourage owners and charterers to work together to resolve the situation for their mutual benefit,' BIMCO said. 'As it is likely that deviations for crew changes may take several days to complete, it is vitally important that owners fully inform charterers of their intention to deviate and, in doing so, consider charterers' interests such as cancellation dates for the next employment of the ship.'
---
Tags