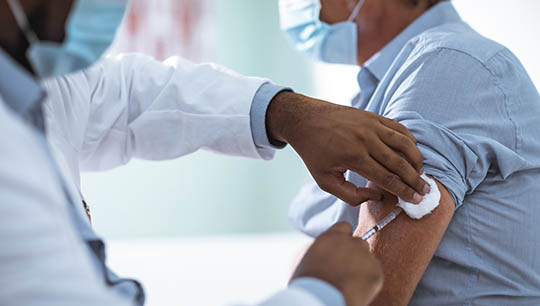 The Belgian Inter-Ministerial Conference on Public Health (IMC) has agreed to prioritise Belgian seafarers for vaccination. It is believed to be the first programme of its kind in Europe.
The Federal Minister of the North Sea, Vincent Van Quickenborne said: 'With this vaccine, we hope to provide more certainty to our seafarers, because they have the right to be relieved in time from their duties on board and to travel safely home again to their families.'
The Belgian taskforce will meet in the upcoming weeks to put a more detailed plan into action with the assistance of the Royal Belgian Shipowners' Association (RBSA) and other relevant authorities.
Wilifried Lemmens, managing director of the RBSA, said: 'On behalf of our people on board and their families, we are extremely grateful and happy to learn that Belgian seafarers will be vaccinated as soon as possible. With this decision, seafarers are acknowledged for the hard work done and for their perseverance during the past year.'
Nautilus International and the UK Chamber of Shipping have also urged the UK government to prioritise seafarer vaccination and to support establishing the UK as a global seafarer vaccination hub.
---
Tags