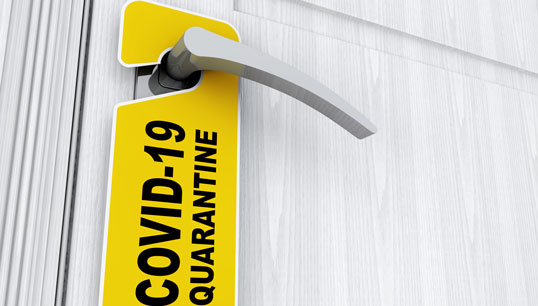 Re. quarantine for seafarers: Could seafarers' hostels provide accommodation as was available in the past? It could be an opportunity as part of seafarers' equality rights to be cared for by persons who understand them.
The standards required could be achieved by cruise ship personnel, many of whom could be upskilled to provide them with employment, until the cruise industry begins operating again.
Suitable cruise ships could be available to provide the required accommodation in the event that seafarers are required to spend time quarantining on departure or arrival.
It may be more acceptable for seafarers, if they do have to spend time in quarantine, that it is spent on a ship rather than a hotel that exposes them to increased and unnecessary risk.
The legal and financial experts in the maritime industry should be able to resolve this matter. In the North Sea it was common practice to work on one location and have accommodation on ships nearby.
Membership no 194448