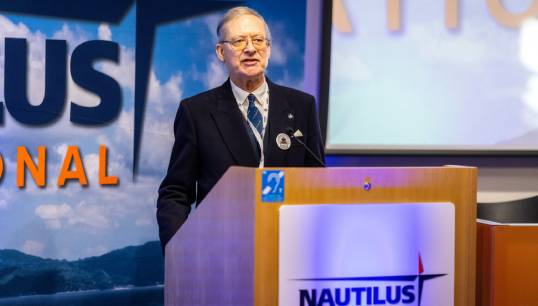 We are very sorry to report that Nautilus Council member Malcolm Graves has died after a short illness.
A dedicated trade unionist, Malcolm was first co-opted to the Nautilus General Purposes Committee in 2007. In 2009 he was elected to the Council in the navigator category and kept his position there for many years. Having come ashore, had been seeking re-election under 'Other Particular Categories' in this year's elections.
Malcolm also served as a Nautilus liaison officer for 16 years, representing fellow members at NERC, where he worked until 2019.
He was a passionate advocate for our maritime heritage and for the recognition of the role of all maritime professionals. He was a true gentleman. We have sent our condolences to Malcolm's wife Beverley and his two daughters, and will all miss him greatly.
Mark Dickinson
In the last months of his life, Malcolm Graves worked on an article for the Telegraph about maritime heritage published in our Telegraph features section.