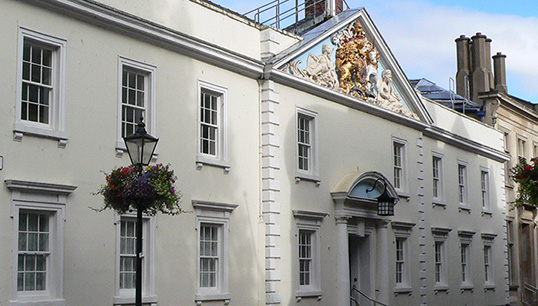 Hull City Council and the South Atlantic Medal Association have organised a weekend of special events in June 2022 to mark the 40th anniversary of the Falklands War. Many Merchant Navy seafarers were involved in the conflict, and I would like to invite fellow Nautilus members and their families to join us at the events.
Friday 17 June
A Royal Navy vessel will arrive at the Port of Hull for veterans and the public to visit throughout the weekend. Trinity House Hull will be opening its doors to the public on Friday and Saturday.
Saturday 18 June
10:30 Opening ceremony featuring the unveiling of a new Falklands bench dedicated to the Merchant Navy Hull Task Force. A bus decorated by the East Yorkshire bus company in dedication to the Task Force will also be unveiled, and will ferry visitors to and from the RN vessel in King George Dock.
10:00-16:00 There will be exhibitions and band music from the armed forces, veterans and cadets throughout the city centre, and a Spitfire will do a fly-past in the afternoon. Ferens art gallery is doing painting and drawing competitions for the children and face painting on a Falklands theme.
Sunday 19 June
14:00 Service of remembrance at Hull Minster (please arrive at 13:30).
15:00 Parade through the city to the Hull Cenotaph to lay wreaths. The Royal Marines bands are leading the parade, which will have standards carried by veterans and serving armed forces personnel. Commander Michael Clapp will be attendance, along with the Lord Mayor, Lord Lieutenant, Brethren of Trinity House and other dignitaries from the Royal Navy and city council.
Keith Thompson