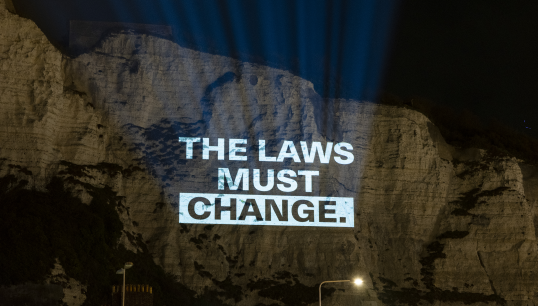 Like many 'old salts', I am absolutely fizzing at the antics of the P&O Ferries management over the sackings of seagoing staff.
Surely the government of our country should not be allowing foreign companies to manage ships which trade round our shores with minimal crew numbers, many without proper certificated skills. This terrible business should be used to pressurise government that vessels such as ferries and coastal craft that frequent our rivers are registered in the UK, fly our flag and abide by the standard of ship maintenance etc that appears to be required by the USA.
We have already, apparently, no say in shipping these days, with no container ships or oil tankers under our ownership or jurisdiction, and yet we are an island and therefore totally rely on trade in and trade out, which is now controlled by foreign countries with doubtful backgrounds.
We must all stand our ground now, or we will end up in a pretty poor place. I'm an ancient, being in my 92nd year, and a good number of my mates who served their country in WW2 would be turning in their graves now at what has befallen this great seafaring nation of ours these days.
It will be difficult to persuade shippers that they need to ship British, as all they want is for their trucks to get across to France, Belgium or Ireland, so the government should tell companies operating on the routes that they must run the ships the British way, or their vessels will be taken away from them with no recompense.
We must all stand together, and push government for a proper decision.
Membership no 312360