Maritime non-fiction / History
New view of maritime polar pioneers
The Magnetism of Antarctica, by John Knight
John Knight seeks to shed light on a rather neglected story in this new book, which covers the mid-19th century Ross Expedition.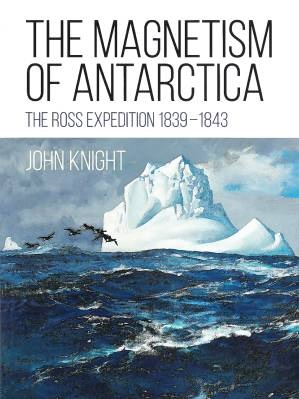 Two wooden sailing ships, Erebus and Terror – a pair of vessels now more famous for their disappearance in a disastrous attempt to find the Northwest Passage in 1845 – dared to breach the Antarctic pack ice on a scientific missions to study the Earth's magnetic field in order to improve navigation, crewed by Royal Navy seafarers. This expedition marked the furthest south that anybody had sailed to date, and began the race to chart the earth's last unexplored continent.
The Magnetism of Antarctica is an in-depth look at the whole expedition. It starts with a deep explanation of how the Victorians went about preparing for such an immense undertaking before getting on to the voyage itself, and we are then treated to descriptions of Madeira and St Helena, Cape Town, Kerguelen island and Tasmania as they would have been at the time. Knight then gives us a detailed but very readable account of the journey through the ice, which covers the high points – reaching a climax with the discovery of the Ross Sea, Ross Ice Shelf and the volcanoes Erebus and Terror, which were named after the expedition's ships. We also hear about the incredible hardships faced by the crew, and their lucky escape from the iceberg-strewn waters back to civilization.
The book is divided in two, with the second part focused on the biographies of some of the 128 men onboard, including Captain James Clark Ross and Commander Francis Crozier. It is interesting to read the full accounts of the men's lives, including what they did after making it home.
Whittles Publishing has helpfully included both charts and full colour images throughout the book, which help to bring Knight's account to life and give an impression of the remarkable sights that the crew of Erebus and Terror witnessed during their journey.
The Magnetism of Antarctica: the Ross expedition 1839-1843
by John Knight
Whittles Publishing, £25
ISBN: 978 13981 15255
Buy this book in the Nautilus Bookshop
While you're there, why not browse the rest of the titles in our unique maritime bookshop, which sells all the books reviewed on these pages.
Buy now