Maritime non-fiction / Guides and textbooks
Technical tips for tight spots
Diesels Afloat and Essential Boat Electrics, by Pat Manley, Oliver Ballam and Callum Smedley
Aimed at amateur and small craft enthusiasts, these two textbooks – Essential Boat Electrics and Diesels Afloat – follow on from Pat Manley's bestselling earlier book Simple Boat Maintenance and publisher Fernhurst Books's Boat Maintenance Guides.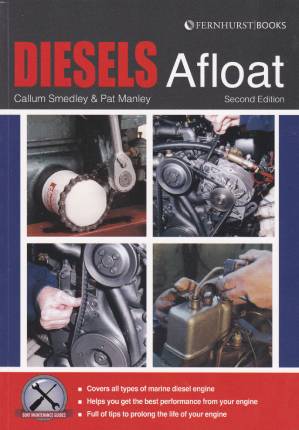 While professional help is sometimes at hand when something goes wrong onboard, often it is not – and so engine trouble and electrical faults are a frequent cause of RNLI lifeboat launches around the coast of the UK. These books are therefore important reference guides that can help amateur seafarers to get better performance from their engines and deal with any issues as they arise.
As might be expected, the authors of both works are experienced in these fields, so purchasers can feel confident they are getting the best information.
Diesels Afloat covers the syllabus of the RYA Diesel Engine and MCA Approved Engine (AEC-I) courses.
It includes all the principles of how modern diesel engines function, plus common maintenance procedures, engine care and how to troubleshoot problems.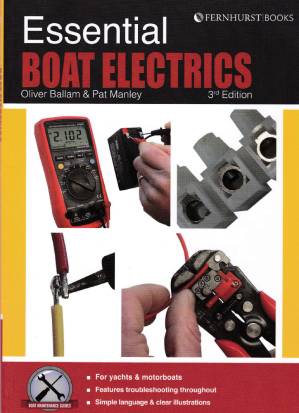 It has been updated in this second edition to ensure it is up to date. Colour pictures and illustrations make the book easy to follow.
Essential Boat Electrics also provides clear illustrations and colour pictures to help guide you in this complex subject.
The book starts with the very basics but goes on to cover a whole range of essential topics, from choosing solar panels and topping up batteries to wiring circuits, connecting navigational instruments and soldering.
It's a comprehensive guide, which is presented in simple language – no doubt this will be a key benefit of the book if you ever need to troubleshoot an electrical fault while on the go.
These books are the joint Nautilus Books of the Month for March 2023, and will be sold at a discount in the Nautilus Bookshop throughout the month.
Essential Boat Electrics, Third Edition
By Oliver Ballam & Pat Manley
Fernhurst Books, £16.99
ISBN: 978 19121 77295
Diesels Afloat , Second Edition
By Callum Smedley & Pat Manley
Fernhurst Books, £18.99
ISBN: 978 19126 21378
Landing page image: Wikimedia Commons
Buy this book in the Nautilus Bookshop
While you're there, why not browse the rest of the titles in our unique maritime bookshop, which sells all the books reviewed on these pages.
Buy now