Maritime non-fiction / History
Sensitive stories of the world's wrecks
The 50 Greatest Shipwrecks, by Richard M. Jones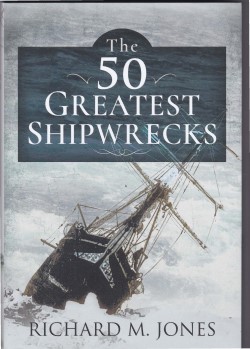 Historian Richard M. Jones delivers a wide-ranging overview of disasters at sea in this book, from the very familiar – Titanic, Mary Rose – to those that ought to be better known, like the ferry Le Joola, which sank off Senegal in 2002 with the loss of more than 1,500 lives.
Naval vessels are included alongside other ships, both those sunk due to enemy action and those lost in peacetime.
Each wreck takes up only a few pages, so the accounts have more pace than detail. Unfortunately, the prose is quite clumsy sometimes, but the stories are interesting and Jones treats them with sensitivity. There is heroism as well as horror to discover here.
The 50 Greatest Shipwrecks
By Richard M. Jones
Pen & Sword, £19.99
ISBN: 978 13990 08006
Buy this book in the Nautilus Bookshop
While you're there, why not browse the rest of the titles in our unique maritime bookshop, which sells all the books reviewed on these pages.
Buy now