Maritime non-fiction / History
Glory years of a well-loved island service
Isle of Man Steam Packet Heyday, by Adrian Sweeney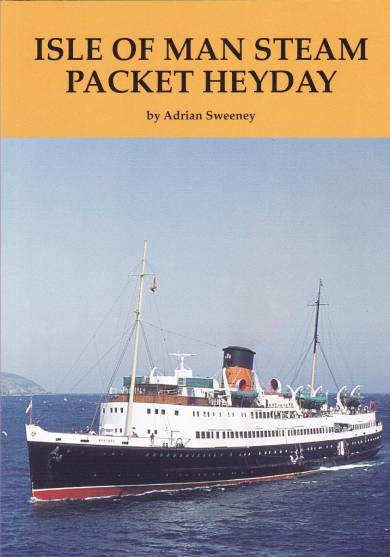 In 1935 the Isle of Man Steam Packet Company had a surprisingly large mixed fleet of 17 vessels including steamers, coal and oil burners and turbine engines – cargo and passenger vessels – serving ports in the UK.
Fascinating snippets from the company's history covering 1935 to 1975 are found in Isle of Man Steam Packet Heyday. This satisfyingly detailed resource covers all kinds of material, including: the impact of the seafarers' strike of 1966; discussions with builders; inspections; complete fleet list facts and figures; and black and white and colour photos mostly from the author's collection. The author also reflects on the company's losses in the First World War and subsequent post-war rebuilding.
Compiled by Ships of Mann magazine editor Adrian Sweeney, the book will appeal to those with an interest in this specific era of the passenger shipping company, which was founded right back in 1830. The careful research which has brought the title to publication apparently included hours spent poring over the company's mid-20th century board meeting minutes – a fine effort which has yielded an interesting and useful addition to the canon of maritime company histories.
Isle of Man Steam Packet Heyday
By Adrian Sweeney
Mainline & Maritime, £19.95
ISBN: 978 1913 797065
Buy this book in the Nautilus Bookshop
While you're there, why not browse the rest of the titles in our unique maritime bookshop, which sells all the books reviewed on these pages.
Buy now