Maritime non-fiction / Biography
Shipping magnate's one-man show
Lion Rampant: Duncan Dunbar and the Age of Sail By Michael Rhodes
As well as being the first biography of 19th century English shipbuilder and shipowner Duncan Dunbar, this is also a first book by New Zealand-born author Michael Rhodes.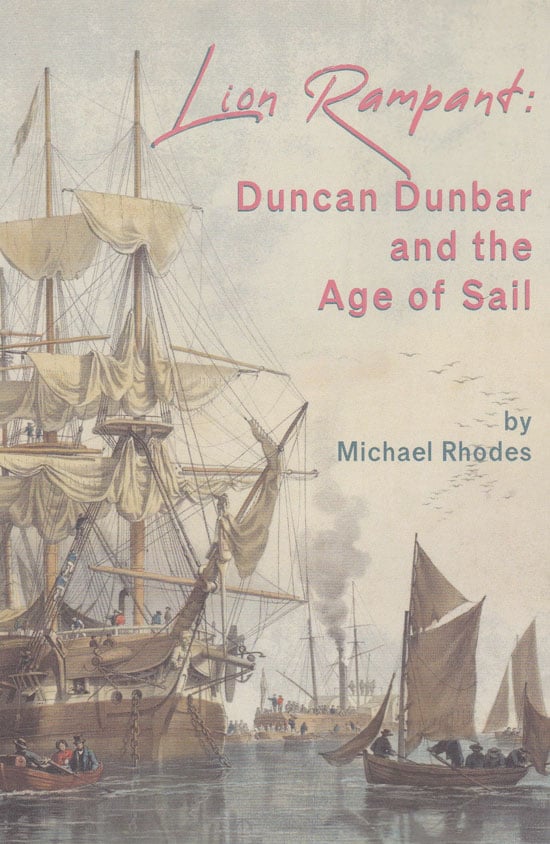 A meticulously researched history of a prominent figure in the age of sail, the work includes an appendix of all Dunbar's ships, which together formed one of the largest fleets ever assembled – larger even than the British Royal Navy at the time.
Dunbar, the seventh son of 15 children by Scottish farming parents, dominated trade routes to Australia, New Zealand, India, and Asia – particularly the rum trade – amassing fame and fortune along the way. He had agents in every trading port and the house flag was recognised on the Seven Seas. His ships were present in global conflicts of the time, including in the Crimea, Indian Rebellion and Second Opium War.
Dunbar also founded insurance companies and banks, and was a major public figure. Upon his death in 1862, his estate was estimated at £1,600,000, the third-largest probate ever granted in England.
Yet, as Rhodes explains, there was 'little reward for captains and friends when this enormous estate was distributed. The global business was gone within weeks and the vast bulk of the money going to family beneficiaries.'
In 1974, UK Liberal Democrat peer Lord Clement-Jones observed that Dunbar's business was a 'one man show. While he lived, he dominated worldwide. After his death there was no show left.'
Lion Rampant: Duncan Dunbar and the Age of Sail
By Michael Rhodes
Self-published, £18 (available in the Nautilus Bookshop)
ISBN: 978 06451 76407
Buy this book in the Nautilus Bookshop
While you're there, why not browse the rest of the titles in our unique maritime bookshop, which sells all the books reviewed on these pages.
Buy now