Maritime non-fiction / History
How the maritime community built a capital city
Maritime London, by Anthony Burton
Anthony Burton tells the story of London's maritime history, from Roman Londinium to the present day, in a very enjoyable non-fiction work that also offers a pictorial journey through the capital and its waterways thanks to dozens of delightful full-colour images.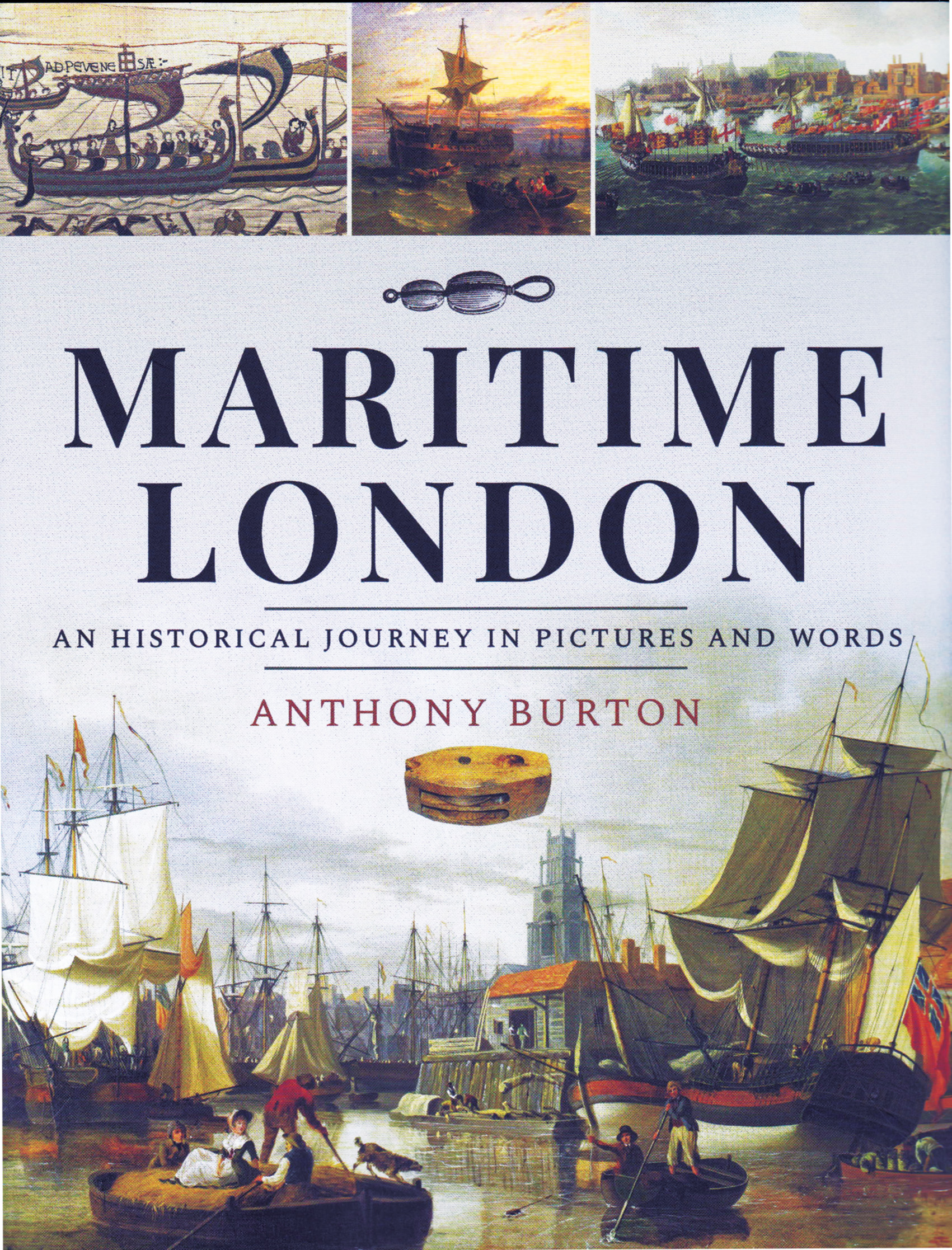 This is a wide-ranging work, as diverse as London's own maritime history. It covers different aspects of life on the Thames and its connecting waterways and canals, the work of docks and shipyards, lifeboats, firefighting, the river police, and vessels great and small – from famous ships like Brunel's ss Great Eastern to Norman galleys and rowing boats.
The text is thorough but very readable, with entertaining and well-chosen quotes from contemporaries, some famous and others obscure. We see all sides of London life, including royal processions up the Thames, the construction of innovative new vessels in the age of steam, and wartime work for women onboard the city's canal barges – plus, of course, the famous 'great stench' that afflicted Victorian London, with its teeming masses of new arrivals from the countryside.
The book is divided loosely by theme but more generally moves in a chronological direction, with Burton's final chapter bringing us right up to the present day by covering the redevelopment of the city's docks as financial hubs and in-demand residential zones during the late 20th and early 21st centuries.
As Nautilus seeks to increase its membership among workers on the Thames, this book is a good reminder that the rivers and waterways of the capital were once its main thoroughfares for trade and mobility. Maritime was intimately connected with all aspects of the city's life and its development over time, including Britain's imperial expansion and its industrial revolution, and no doubt it will remain an inextricable part of London's future.
This book is the Nautilus Book of the Month for January 2023, and will be sold at a discount in the Nautilus Bookshop throughout the month.
Maritime London
By Anthony Burton
Pen & Sword, £30.00
ISBN: 9781399092876
Buy this book in the Nautilus Bookshop
While you're there, why not browse the rest of the titles in our unique maritime bookshop, which sells all the books reviewed on these pages.
Buy now