Maritime non-fiction / History
Picture tribute to Belfast builders
Harland & Wolff and Workman, Clark: A Golden Age of Shipbuilding in Old Images by Richard P de Kerbrech and David L Williams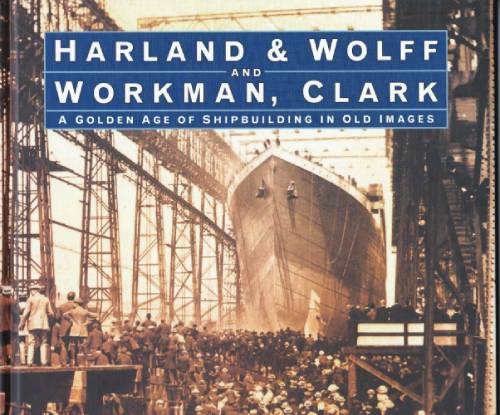 Harland and Wolff in Belfast was once one of the UK's pre-eminent shipyards, noted particularly for the construction of the Titanic.
Looking back at the yard's 'golden age' – and that of the lesser-known Workman, Clark – this new book starts with the tough working conditions the shipbuilders faced. We are then guided through more technical aspects, from the scotch boilers to the steam and diesel engine.
Among the plethora of images, one that stands out shows workers hand riveting on the hull of a ship – with a note that three million rivets were used on the hull of the Titanic, and only a third of these were done with a hydraulic riveter.
Sometimes the images can seem a little repetitive, but overall, this is a valuable archive of a hugely important part of Belfast's industrial history.
Buy this book in the Nautilus Bookshop
While you're there, why not browse the rest of the titles in our unique maritime bookshop, which sells all the books reviewed on these pages.
Buy now