Watch Manager – Vessel Traffic Services
Summary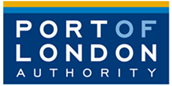 Employer:
The Port of London Authority
---
Specialism:
Shore-based
---
Location:
UK
---
Posted:
One month ago
---
Closing date:
27 November 2023
Apply now
Watch Manager – Vessel Traffic Services
Department: Chief Harbour Master's Department
Reporting to: VTS Manager
Salary: starting at approx. £66,000 per annum inclusive of allowances
Base: Gravesend
Closing date: Applications will close once all positions are filled
Interview date: Interviews are planned to be held in October and will consist of an initial interview followed by an assessment for those shortlisted.
Who we are:
The Port of London Authority is the statutory harbour authority for the tidal Thames and responsible for 95 miles of the River Thames from the Estuary to Teddington Lock in West London. We work to keep river users safe, protect and enhance the environment and promote the use of the river for trade and travel.
The role:
As part of a significant investment in VTS services we are building a new world class VTS centre at Gravesend designed to meet the future demands of growth on the river as we realise the Thames Vision.
This has created an exciting opportunity for new Watch Manager positions responsible for leading and supervising a team of VTS Officers and the delivery of VTS services across the river.
What we are looking for:
This is an operational management position and applicants will need to demonstrate they can lead, motivate and manage a team in a pressurised environment through what will be significant change to our current operation.
This is a great opportunity for an experienced mariner or VTS Operator to join the business and play a part in shaping the next generation of VTS at the Port of London.,
Excellent communication and decision-making skills are essential.
Qualifications/Experience
This role would be suitable for an experienced VTS Officer, ideally with management experience, or an experienced Mariner with a senior STCW certificate having served as Chief Officer or above.
Benefits package:
28 days annual leave or equivalent
Medical Cash Plan (Westfield Health)
Generous pension
Onsite parking with electric charging
Access to Occupational Health, Mindfulness, Counselling and Physiotherapy
Cycle to Work Scheme
Access to MyGymDiscounts
Additional information
For further information or if you would like to have an informal discussion about the position, please contact Simon Phillips, Harbour Master (SMS&VTS) or Tony Guy, VTS Operations Manager.
The vacancy will remain open until all positions are filled.
To apply, please complete the application form, including the reference number stated above.
You are required to have a Right to Work in UK, as currently the PLA is not a sponsor employer, therefore an offer of employment cannot be made unless you currently hold the rights to live and work in the UK.
Apply for this job
The Port of London Authority seeks a Watch Manager – Vessel Traffic Services
Apply now
---
Back to jobs