Pressure Engineer Surveyor
Summary

Featured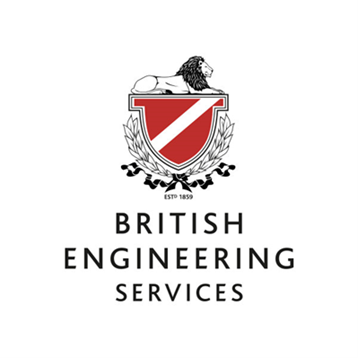 Employer:
British Engineering Services
---
Specialism:
Maintenance
---
Location:
UK
---
Posted:
4 Date.MonthsAgo
---
Closing date:
26 October 2022
Apply now
Our mission is to make Britain a safer place. If you want to work for an 'Award Winning Company' that leaves nothing to chance, it's a no brainer, British Engineering Services is the place for you!
For over 160 years, our highly skilled Engineer Surveyors and Engineering Consultants have inspected, tested and reported on industrial pressure equipment from air conditioning units and coffee boilers, to pressure vessels and safety valves in order to keep the UK industry, businesses and public safe. We are proud to have evolved into the successful company we are today, everything we do has been tried and tested. Year on year we invest in our people, systems and infrastructure and will continue to do so for generations to come.
We have roles available nationwide and to be considered you will live within a 40 minute drive to the role location – we currently have opportunities in; Oxford, Redditch, Brighton, Chester, Belfast and more (please see our Careers Site for more details). This helps our 'Award Winning' planning team, do what they do best so that you can do what you do best.
What will I be doing?
In its simplest and most explicit form, industrial safety can be a matter of life or death. As an Engineer Surveyor in the Pressure discipline for British Engineering Services, you will be helping to make Britain a safer place for industry, businesses and for people whenever and wherever.
Some of your responsibilities will include:
Completing quality assessments and rigorous inspections
Carrying out detailed reporting, with no compromise, ever
Ensuring all customers are compliant with vital regulations that help to govern their industry in the UK (including PSSR)
Helping to prolong the life of pressure equipment by spotting any potential defects as early as possible
Always providing an exceptional level of customer service, whilst representing our brilliant company professionally
Don't worry if this is your first move into Engineer Surveying, if you are successful you will join our award winning, 16 week, Engineer Surveyor training program lead by our team of experts.
What makes British Engineering Services a great place to work?
We are independent for a reason, we do what we do better than anyone else and we do it our own way. Take our drive and ambition along with years of REAL industry experience and we have honed and perfected the well-oiled machine that is British Engineering Services.
If you work for us, you will get the below and, so much more:
Our standard starting salary is £40,500 rising to £46,955 after 2 years' service*
Up to 10% pension contribution
£5,000 car cash allowance and paid travel time
16+ week award winning and bespoke, industry leading training programme
The opportunity to cross skill and development opportunities
Discretionary annual company bonus and yearly salary review
Laptop (Surface Go) and mobile phone provided
Access to our excellent company benefits portal including; retail, fitness and cinema discounts
The support of a superb employee assistance programme
Opportunity for flexible working hours, we want you to have that work life balance
*Salaries are dependent on location and experience.
What experience do I need?
Our team consists of the best, highly skilled and qualified Engineer Surveyors and we want our new recruits to have the same attitude, aptitude and appetite for what we do.
You will need:
A Level 4 engineering qualification and a good level of practical experience
Practical experience working with various types of pressure equipment
The ability to communicate complex and technical problems with ease
A good level of IT and literacy skills in order to complete detailed customer reports
To apply for this role, simply select the role in your location on our Careers Site and click "Apply". We ask for some basic contact information and a CV or your LinkedIn profile, it's that easy! Please keep in mind, successful candidates will be required to complete the relevant background checks as part of the recruitment process.
We want to inspire everyone to see how important safety is and we expect the same from our people. And if you're on the same page as us about that and you've got the right skills, experience and attitude, you'll fit right in. Simple. We're all about diversity and inclusion and that means we want our people to be themselves. We're delighted to be an equal opportunities employer and that will never change!
British Engineering Services, making Britain a safer place.
Apply for this job
Our mission is to make Britain a safer place. If you want to work for an 'Award Winning Company' that leaves nothing to chance, it's a no brainer, British Engineering Services is the place for you!
Apply now
---
Back to jobs