Summary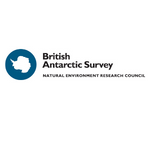 Employer:
British Antarctic Survey (BAS)
---
Specialism:
Scientific
---
Location:
UK
---
Posted:
One week ago
---
Closing date:
09 October 2022
Apply now
Polar Chief Engineer

Responsible to: Polar Master (Operational), BAS Head of Engineering (Technical)
Works closely with: Polar Master, Engineering Officers: Marine/Electrical/Deck, Principal Science
Officer/Charterer's Rep, Chief Officer, AME Cambridge
Contract type: Open Ended Appointment
Purpose
To be responsible for the management and maintenance of all ship's machinery and associated equipment and systems, ensuring optimum efficiency.
To have overall responsibility for the management of the Planned Maintenance System and ensure that all requisitions for stores, spares, repairs, service attendances, and tools are submitted and monitored as required.
To be responsible for the management of the Engineering Department Staff and their welfare and supportive of their personal and professional development.
Duties & Responsibilities

To provide at all times for the seaworthiness of the ship within the areas of responsibility and to ensure the safety of personnel in the engineering and machinery spaces or when operatingmachinery elsewhere.
• To oversee Engineer and ETO cadets training programme in conjunction with the 2/E.
• To take on-scene charge of all emergencies involving machinery spaces.
• To ensure, in liaison with the Master, that the ship is adequately stocked (with fuel, lube oil, spares,ER stores etc) for the voyage and to order replenishments as required as per Procedure SEA-MPMGEN- 12
•To liaise with AME & be aware of the BAS budgetary control system and of actual costs
• To be responsible for the maintenance of all machinery including deck and scientific machinery
(subject to SEA-SD-MSI-SCI-03).
• To have overall responsibility for Ship's Planned Maintenance System on-board and ensure that it iskept up to date, including safety items.
• To be fully familiar with the condition of the ship's hull and machinery and to ensure that defects are reported in accordance with Procedure SEA-MPM-GEN-14.
• To assign an Engineering Officer to liaise with C/O and manage FW treatment.
•To oversee and support the work of the Electrical Technical Officer (ETO), Electronics Officer and Deck Engineer and to ensure that they receive assistance as required for their repair andmaintenance programmes.
•To ensure optimum efficiency in the use of lubricating oil, Engineering Departments stores and spares. This should include liaising with the Master regarding the most efficient use of fuel oil.
• To comply with all statutory and SMS requirements for the protection of the environment.
•To oversee the reception/discharge/use of fuel and lubricating oils & use best endeavours to avoid pollution/spillage. To ensure that bunker quantities are correct. Refer SEA-SD-MSI-GEN-27 & Form SEA-SD-FORM-ENG-19 / 20.
•To supervise the completion of all Engineering Dept. records, logbooks and documentation To ensure the safety and security of the machinery at all times by arranging and managing the Engine Room/Duty watch rota as per SEA-SD-MSI-ENG-01 and to supervise the Engineering staff as required.
• To oversee the Engine Room Spaces / ECR during periods of standby.
• To oversee the safe operation/maintenance of the ship's waste handling machinery in liaison with the Chief Officer.
• To assist the Master in ensuring the vessel complies with statutory and class requirements.
• Ensure winterisation requirements are undertaken when required in conjunction with the Chief Officer.
• To coordinate the preparation of a refit spec in conjunction with AME for all work required for Engineering Departments responsibilities.
• To undertake any other duties consistent with the key responsibilities and duties of the post, as directed by the Master
Who are we?
British Antarctic Survey (BAS) delivers and enables world-leading interdisciplinary research in the Polar Regions. Its skilled science and support staff based in Cambridge, Antarctica and the Arctic, work together to deliver research that uses the Polar Regions to advance our understanding of Earth as a sustainable planet.
Through its extensive logistic capability and know how BAS facilitates access for the British and international science community to the UK polar research operation. Numerous national and international collaborations, combined with an excellent infrastructure help sustain a world leading position for the UK in Antarctic affairs. British Antarctic Survey is a component of the Natural Environment Research Council (NERC). NERC is part of UK Research and Innovation www.ukri.org. We employ experts from many different professions to carry out our Science as well
as to keep the lights on, feed the research and support teams and keep everyone safe! We aim to attract the best people for our jobs. If you are looking for an opportunity to work with amazing people in amazing places, then British Antarctic Survey could be for you.



Our vision
At BAS, our vision is to be a world-leading centre for polar science and operations. Making our vision a reality depends on the excellence and diversity of our staff. We are committed to creating a workplace where all our staff can flourish and succeed.
BAS is a Disability Confident employer, we are proud to hold a bronze Athena Swan award and we are a member of enei, the Employers Network for Equality & Inclusion.
Working at BAS
Choosing to come to work at BAS means that you will have access to a whole host of benefits from a defined benefit pension scheme, excellent holiday entitlement, access to employee shopping/travel discounts and salary sacrifice cycle to work scheme. You can find out more about our benefits here.
We appreciate the importance of achieving work-life balance and support this with several family and carer-friendly policies. Plus, a flexible working policy for those who may wish to amend their working pattern or arrangement. We also operate a hybrid working policy to support the balance of working time between the office and home.
---
Back to jobs