Summary

Featured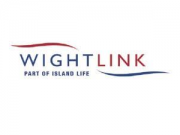 Master
Wightlink is one of the UK's largest domestic ferry operators, providing a link
between the Isle of Wight and the Hampshire mainland.
We are looking to recruit a Master on our Lymington – Yarmouth service. The
successful candidate will hold a Master Unlimited Certificate of Competency and
preferably have previous experience gained as a Master or Chief Officer working on ferries.
You will be required to show strong skills in:
Leadership and Management
Ship handling
Bridge Team Management
On Board Operations
Communication skills at all levels afloat and ashore.
Crew Development.
As Master, you will lead standards on board. These include:-
➢ The effective implementation and development of the Safety Management
System
➢ Develop a culture of continuous improvement
➢ Operational efficiency and punctuality
➢ Effective engagement by all crew members with the customer
➢ Active support for the development of all aspects of customer service
➢ Prompt circulation of relevant company operations and safety communications
➢ Crew performance, attendance and reliability
➢ Crew appearance and presentation
➢ Planned and Corrective Maintenance.
In return we offer a competitive salary and the opportunity to work at sea but still go home at night!
The applicant appointed will benefit from
• A competitive Company Pension Allowance
• Wightlink and Rail Travel benefits
• A vast range of retail benefits
To apply, please email your CV and covering letter to masterrecruitment@wightlink.co.uk.
Apply for this job
Wightlink is looking to recruit a Master on our Lymington – Yarmouth service.
Apply now
---
Back to jobs