Summary

Featured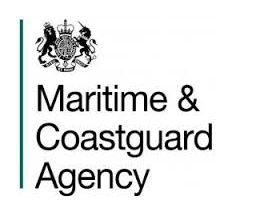 Employer:
Maritime & Coastguard Agency
---
Specialism:
Maritime Sector
---
Location:
UK
---
Posted:
3 days ago
---
Closing date:
08 October 2023
Apply now
Are you an experienced Maritime Professional looking for a challenging and rewarding experience to further your career?
Do you have proven customer service skills and can make quick, effective decisions, that are always focused on achieving the best outcomes. You are resilient, flexible and able to manage a varied workload with competing priorities. You have excellent communication skills and the ability to effectively build relationships with a variety of stakeholders across different cultures and industries. If this sounds like you, then please apply.
No two days are the same for our Marine Surveyors. You could be inspecting a ship in Hull ensuring its meeting UK and International Regulations one day, working from home the next, and assessing oral examinations for seafarers the day after.
We want our Marine Surveyors to be the very best. In return we offer full training, a competitive package which includes flexible working patterns and attractive remuneration, and ongoing support to develop a rewarding career that makes a difference and saves lives.
Person specification
Some of the typical responsibilities could include, but are not limited to:
Inspecting, auditing and surveying ships and maritime ship operators to safeguard that they meet UK, EU and international safety, management, welfare, security and anti-pollution regulations. Carrying out approval of stability information where qualified to do so. When qualified as a Nautical Examiner, undertaking oral examinations so as to ensure high standards of training and competence amongst seafarers
Carrying out safety management audits in straightforward and routine cases under the International Safety Management (ISM) code of ship operators and their vessels for ISM Document of Compliance (DOC) & ISM Safety Management Certificate (SMC)
Carrying out inspections of ships and port installations in straightforward and routine cases to ensure compliance with International Conventions, EU legislation and UK statutory requirements
As a qualified Port State Control Officer (PSCO) helping fulfil UK obligations under the Paris MOU Agreement and EU Port State Control Directive in the inspection of foreign registered ships calling at UK ports
We have a number of Marine Surveyor positions available in the Engineer (312320), Naval Architect (312312), Nautical (312295) and Ship (312316) Surveyor disciplines.
To see the Job Description or for further information about the responsibilities associated with each role and apply on the appropriate campaign see the Maritime and Coastguard Agency Civil Service Jobs by clicking apply and entering the reference code to the role of choice.
Apply for this job
Are you an experienced Maritime Professional looking for a challenging and rewarding experience to further your career?
Apply now
---
Back to jobs