Summary

Featured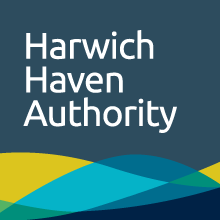 Employer:
Harwich Haven Port Authority
---
Salary:
£50,000 or more
---
Specialism:
Vessel traffic services
---
Location:
UK
---
Posted:
2 weeks ago
---
Closing date:
29 September 2022
Apply now
Trainee Marine Pilot
Salary £55,920.86 | Comprehensive benefits package
As one of the UK's largest trust ports we are passionate about providing the very highest standards of service and we are proud to have a proven track record in developing some of the world's top Marine Pilots.
Our new pilot recruits join an industry-leading training programme that is tailored to needs of the individual. Upon successful training and authorisation, you will be responsible for the safe and efficient navigational conduct of all vessels within our area of jurisdiction.
We provide pilotage services to five diverse ports, including the UK's largest container port, which has regular visits from the largest container vessels in operation. In addition, we provide pilotage services to one of the busiest short seaports and two river ports that are situated within Sites of Special Scientific Interest (SSSI).
We are looking for candidates who hold either a STCW II/2 (Master or Chief Mate Unlimited) Certificate of Competency, or a RN equivalent qualification, who possess the ability to think dynamically and respond positively under pressure.
Full training for this position will be provided.
We recognise the positive value of diversity and would welcome applications from candidates from a range of backgrounds. If you are looking for a varied and fulfilling career, and have the skills and experience that we are looking for.
For more information about the role and how to apply please visit our website www.hha.co.uk/jobs-careers/marine-pilot
Applications close – Friday 30 September 2022.
---
Back to jobs