Summary

Featured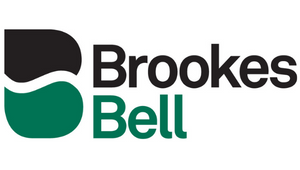 Marine Engineer
Reports to: Director of Engineering (UK)
Location: Liverpool
Company Overview:
Brookes Bell provides comprehensive services in the marine world and lead the market in professional expertise and experience across the major maritime and scientific disciplines. We provide specialist advice on a wide range of inter-disciplinary areas including nautical services, inspection and non-destructive testing and marine engineering.
Overall Objective of Role:
The aim of the role is to carry out forensic investigations of marine casualties and associated incidents on a worldwide basis on an individual basis or as part of a wider team in Brookes Bell.
Duties & Responsibilities:
To carry out investigations and assessments relating to marine engineering matters
To perform onsite surveys relating to marine engineering matters
To produce letters and reports detailing the findings of their investigations and/ or attendances
To provide expert evidence in court/ arbitration in relation to their written expert testimony
To provide advice/ support to clients in marine engineering related matters
To follow company operating procedures
To carry out and assist in marketing activities
To assist in discipline related and group business development initiatives
Any other ad hoc duties which fall within the individual's abilities
Requirements:
Class 1 Certificate of Competency (STCW III/2)
Sea-going experience as Chief or Second Engineer
Highly motivated and proactive individual with excellent attention to detail
A motivated, approachable and enthusiastic individual with a positive attitude
Good communication skills, good written and spoken English
Good IT skills, including Microsoft Office (Word, Excel, Outlook)
Willing to travel, frequently as short notice
Experience of dual fuel engines an advantage
To apply: email recruitment@brookesbell.com
---
Back to jobs