Harbour Tug – Chief Engineers and Deck Officers
Summary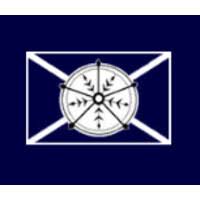 Harbour Tug – Chief Engineers and Deck Officers.
Targe Towing Limited is searching for competent, professional and highly motivated Chief Engineers and Deck Officers to work on our UK based tugs as part of an all Officer team on UK flagged vessels.
2 weeks on/2 weeks leave. Company and employee contribution pension.
Based in UK.
The ability to be a self-starter is essential.
Salary, pension and terms and conditions of service are attractive.
Please contact us for details and to discuss.
Targe Towing Limited has an excellent safety record and works to the highest of standards; our reputation as an exemplary employer is first in class.
An excellent opportunity for someone wishing to work in a location that is nearer to home whilst having a professionally challenging ship based role. This position is permanent and long-term.
Targe Towing Limited has a highly refined and focussed safety culture and philosophy which lead to our being awarded BP Shipping's Inaugural Safety Partner of the Year. We offer a safe, clean and efficient working environment in which to work and this job would suit those who appreciate a dedication to safety, leadership and teamwork.
CV please to: sp@targetowing.co.uk
Telephone: 01382 878 136
Apply for this job
Targe Towing Limited is searching for Chief Engineers and Deck Officers
Apply now
---
Back to jobs