Future Fuels Technical Lead
Summary

Featured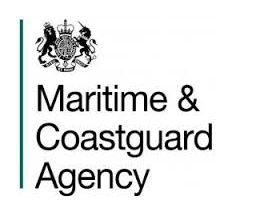 Employer:
Maritime and Coastguard Agency
---
Specialism:
Maritime Sector
---
Location:
UK
---
Posted:
6 months ago
---
Closing date:
19 April 2023
Apply now
Future Fuels Technical Lead
Maritime and Coastguard Agency
Location: Aberdeen, Belfast, Cardiff, Glasgow, Hull, Liverpool, Southampton
Reference number: 275964
Salary: £56,997
Job summary
We welcome applications from all communities and we don't discriminate against any identity. We're interested to hear from you, regardless of your background.
Have you got a Marine industry background and a passion for making a positive difference to the safety and wellbeing of seafarers?
Are you a confident communicator able to represent the MCA at industry and regulatory fora in a technical capacity?
Could you develop and implement recommendations to ensure the UK Seafarer Education and Training system is a world leader in future fuel training?
If so, we'd love to hear from you!
The Maritime and Coastguard Agency (MCA) implements the government's maritime safety policy in the United Kingdom and works to prevent the loss of life and occurrence of pollution on the coast and at sea.
Safer lives, Safer ships, Cleaner seas.
Our vision is to be a world-leading organisation, accelerating the transition to sustainable shipping with non-negotiable safety standards. We put our people, our customers and our planet at the heart of everything we do.
Find out more about what it's like working at the Department for Transport.
Job description
It's an exciting time to join the MCA's UK Maritime Services (UKMS) directorate as the Future Fuels Technical Lead supporting delivery of the MCA's Strategic Objectives and three-year Business Plan through the effective leadership and management of ensuring alternatives to carbon fuels are understood and assessed effectively within seafarer curricula.
Within this role, the successful candidate will support the modernisation of seafarer training (including digitised assessments and developing training on use of future fuels) and interfaces with our Training Providers, the development of training and certification to support the fishing industry, future shipping technologies and innovations, and other activities to ensure the safety and wellbeing of seafarers and all those working in the maritime environment.
This is a fantastic opportunity to make positive changes to support the decarbonisation agenda and get really involved in this growing field creating, developing and implementing the training regime in the future fuels arena and feeding into and representing the MCA at International Maritime Organization and other industry working groups and fora. The Future Fuels Technical Lead is a prominent role in ensuring future technology and the associated training is safe, robust and fit for purpose enabling existing and new seafarers to safely onboard ships operating on future fuels and contributing to government strategy and a greener, more sustainable future.
Closing date: Thursday 20th April 2023
Please click apply button to apply.
---
Back to jobs