Course Summary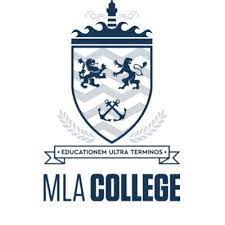 ---
Course Type:
Leadership and management
---
Course.Provider:
MLA
---
Course location:
Online
---
Course.CloseDate:
8/31/2024 4:00:00 PM
---
Posted:
2 weeks ago
Apply now
Course Description
This MBA is an innovative, part time distance e-learning Masters degree 'top-up' programme. The programme begins with 'taught' e-learning chapters within the module covering Advanced Techniques in Research Methods, Project Management and Leadership and Statistics. This includes evaluation of literature, data analysis, statistical and modelling techniques; along with planning, writing and presenting a complex research project. The e-learning course materials for these lectures are delivered through MLA's Total Learning Package (TLP), which can be downloaded to computers. Using cutting-edge technology, the TLP is fully functional whether the device is connected to the internet or not, which enables students to study successfully in any location across the globe. The TLP adds considerable value to lecture material with formative testing, transcripts and learning support materials.
The MBA work based research project provides an exciting opportunity for students to undertake a specific 60 credit dissertation module combining practical and academic research work in which they demonstrate the acquisition of the knowledge, understanding, skills and abilities appropriate to the award of the MBA degree – namely the QAA subject benchmarks and SEEC level descriptors. Students are actively encouraged to, identify a suitable project topic and explore ideas with the MBA supervisory team and then plan the work programme as early as possible.

This programme is a flexible, fully tutor supported, distance e-learning programme and normally submission is scheduled within a 12-month period from starting. However, the flexible delivery allows students to study at their own pace, meaning that it may be possible to submit within a short or longer timeframe.
Named pathways are available for students submitting dissertations in a range of subject areas. Pathway titles have been informed by consideration of the global recruitment market. This will also allow an extensive network of Associate Tutors, from academia and industry, to contribute to the programme. Typically, all students have the support of an Academic from MLA College and an external subject expert, combining industrial relevance and current practice with academic rigour.

The programme offers one core MBA award with the option of subject specialism pathways, resulting in the following pathway titles being available
Master of Business Administration (Maritime Operations)
Master of Business Administration (Entrepreneurship and Innovation)
Master of Business Administration (Marketing)
Master of Business Administration (Capital Markets and Finance)
Master of Business Administration (Financial Technology)
Apply for this course
This MBA is an innovative, part time distance e-learning Masters degree 'top-up' programme.
Apply Now
---
Back to courses