Celestial Navigation Refresher and Exam
Course Summary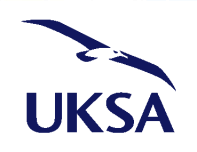 ---
Course Type:
Navigation
---
Course.Provider:
UKSA
---
Course location:
UK
---
Course.CloseDate:
8/29/2024 11:00:00 PM
---
Posted:
3 weeks ago
Apply now
About the course
At UKSA, we offer a five-day refresher course that will allow you to brush up on your Celestial and astro-navigation skills and knowledge, before sitting the MCA approved exam.
If you don't require the refresher course, you can choose to just sit the exam, which takes place on day five.
Duration:
5 days
Qualifications:
Celestial Navigation
This course supports your work towards Master (Yachts less than 500gt/3000gt).
Please be aware that the Master (Yacht) Oral examination needs to be taken within 12 months of completing the Celestial Navigation Exam as the exam pass holds a one year expiry.
Those who do not require the refresher course can just sit the exam, which will take place on the final day of the course.
Prerequisites
It's advisable to take this refresher course once you have completed the module and are preparing for your final exam.
Syllabus
The examination syllabus is divided into 3 topics:
Topic 1 – Determine the compass error by celestial observation
Topic 2 – Fix position by observation of celestial bodies
Topic 3 – Determine latitude by celestial observation
What's included?
This all-inclusive course can be delivered on a residential or non-residential basis. If you opt for the residential course, the cost includes your accommodation and all food. The non-residential option includes lunch each day.
Click on the Apply Now for times and prices
Apply for this course
As part of the Master (Yacht) CoC, all Master (Yacht) candidates are now required to pass a Celestial Navigation Exam, which tests your understanding of the theory and practise of Celestial Navigation.
Apply Now
---
Back to courses