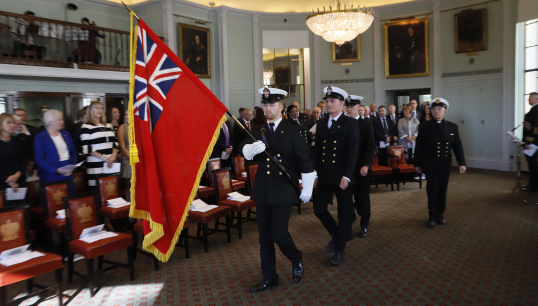 Robert Murtagh reports on seafarer statistics from the UK Department for Transport which demonstrate that companies continue to rely on overseas labour
Nautilus International has warned that more must be done to ensure a genuine level playing field for UK seafarers, and to end the reliance on an international workforce, following new data released by the Department for Transport.
Nautilus International executive officer Martyn Gray said: 'Maritime 2050 commits the government to investing in the UK's maritime workforce. More must be done to make this a reality.'
According to the DfT 2022 Seafarers in the UK Shipping Industry data, 63% of officers working for UK Chamber of Shipping members were from outside the UK. This compares with a peak of 64% in 2021.
This tallies with 2022 data from the Maritime and Coastguard Agency, which shows approximately 60% of certificates of competency/equivalent competency were issued to non-UK seafarers.
'The annual DfT statistics should be a serious warning to government on the increasing practice of social dumping within the UK maritime industry,' Mr Gray added.
'There must be stronger social protections for seafarers reflective of local standards in pay and conditions, not international minimums, and the government must end the offshore wind workers concession (OWWC), once and for all.'
Nautilus has warned that the OWWC, a visa concession that allows companies operating in the offshore wind sector to recruit non-UK seafarers, disincentivises companies from training British seafarers and undermines the government's Maritime 2050 strategy and commitment to 'levelling up' coastal communities.
In March 2022, P&O Ferries replaced almost its entire British seafaring workforce with agency crew recruited from abroad, some paid less than the UK minimum wage and on roster patterns Nautilus believes are unsafe.
What are the DfT statistics?
The UK seafarers statistics are compiled annually by the Department for Transport.
In 2022, the number of UK seafarers active at sea by type was:
• 9,790 certificated officers
• 9,570 ratings
• 1,570 officer cadets
• 1,450 uncertificated officers
There has been a slight increase in the overall number of UK seafarers active at sea compared to 2021 (2%), but this is still a 9% shortfall compared to pre-pandemic levels.
There has been an overall downward trend in the number of UK seafarers over the past
15 years.
Read the statistics
---
Tags