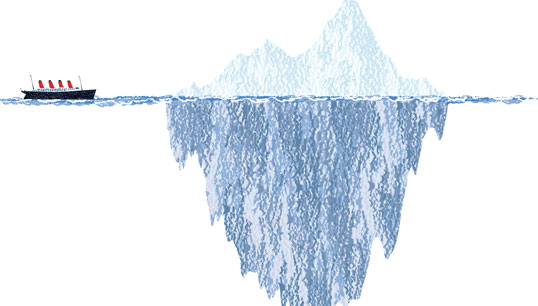 The appalling treatment of three cadets terminated by their sponsoring company during the Covid crisis, shows how precarious the training system is, and how it can benefit employers while potentially jeopardising trainees' Merchant Navy careers. Helen Kelly investigates
In the second week of January a plaintive appeal for help was made on social media site LinkedIn by a phase five cadet who had been let go by their sponsor company via email over the course of a weekend.
The cadet was clearly distressed, describing the anxiety of potentially dropping out of training altogether just has they were due to sit Engineer Officer of the Watch (EOOW) final exams.
'Last week my training provider terminated my training agreement as there's no funding left with our sponsor,' the cadet wrote. 'I've done nothing wrong; my previous training manager can vouch for that, and my lecturers at the campus are helping me as much as they can.
'If anyone reading this can help me source a sponsor or can alert training providers to help me achieve my Engineering CoC and my HND I would be grateful to the LinkedIn community for the support.'
What happened next showed how the maritime industry can rally together to solve a crisis. It also exposed significant weaknesses within the cadet training regime, which protects sponsor company's interests whilst leaving young adults on the cusp of their maritime careers painfully exposed.
Industry rallies
Within a week, the original LinkedIn post had received over 13,000 views and numerous offers of help. Nautilus officials were alerted to the situation and came to members' assistance as more details of their treatment emerged.
In total three cadets were terminated by sponsoring company Rever Offshore, a subsea services provider that was bought on January 5 by Dutch dredging and heavylift heavyweight Boskalis. Two of the cadets were at college studying for final exams and one was still onboard their ship. All had their funding cut off. Two of the cadets spoke to Nautilus on condition of anonymity.
Nautilus has sought comment from Rever Offshore and Boskalis, but neither responded by publication date. The union is separately pursuing commitments from Boskalis that it would honour an existing collective bargaining agreement (CBA) on the Rever vessels purchased as part of the takeover.
At the same time, the Merchant Navy Training Board (MNTB), which manages cadet training on behalf of the UK administration, had been alerted to the situation by the affected cadets' training provider V.Ships. MNTB director Kathryn Neilson had a series of emergency meetings with training management companies to try and find new sponsor companies.
V.Ships' global crew operations director Andy Cook said: 'We understand that this was a difficult time for these cadets and upon hearing the news we did everything possible to support them in finding another sponsor to complete their training.'
By the end of the week, the three cadets were offered sponsorship through Teekay Gas and will now be managed through Chiltern Maritime.
Teekay Gas' vice-president of gas operations Chris McDade described on LinkedIn how 'incredibly proud' he was to have been able to step in to help the cadets.
Questions asked
Many maritime professionals we spoke to for this article worry that the Rever cadets are just the tip of the iceberg with potentially more cadet berths at risk. 'These are not the only cadets this is going to happen to, there needs to be funding [to help them],' MFB Solicitors' partner Helene Peter-Davies, who is also chair of the HCMM subcommittee on cadet training standards, said.
'We can't have these young people left in the lurch, suddenly not being able to pay their rent and not being able to put food on the table, not being able to get home.'
Ms Peter Davis suggests that the Pilot scheme administered by the MEF could be used as an emergency fund during the pandemic to shore up cadet berths when sponsor companies go to the wall. Trainee management companies will know which sponsors are at risk and can provide an early warning signal to fund administrators, she says.
The case has also reinvigorated a debate over training that has rumbled on for many years. Many cadets are financed through the UK Tonnage Tax regime, which requires companies to take on trainees to claim taxation relief. For many years supply of cadets has failed to keep up with demand.
Cadet training is subsidised by the government, which in addition to the benefits of the tonnage tax system, pays for a total of 150 weeks of SMarT funding. It is designed to cover 50% of costs. But industry sources report that, in reality, SMarT covers more like 40% of costs such as academic fees and short courses, while the sponsoring company covers allowances, sea time, and travel costs.
Nautilus, alongside UK Chamber of Shipping, successfully lobbied for two six-month extensions of SMarT funding during the pandemic, and has since received confirmation from the Maritime and Coastguard Agency (MCA) that the extension beyond 150 weeks is still available for companies who can put a case forward to the MCA.
Nautilus professional and technical officer David Appleton said that extension should remove any excuse to get rid of cadets during the pandemic 'because they're still being funded'.
Many feel, however, that an overhaul of the tonnage tax system and its training commitment is overdue.
Lee Clarke Vorster, who previously worked for V.Ships and who first employed the three cadets, but who was speaking in a personal capacity, said: 'The issue really does lie with training agreements, which are centered around protecting the sponsor company. For many, the cadet has never been the reason why companies take on cadets. It's always to benefit from the tonnage tax scheme.'
In order to be eligible for the tonnage tax scheme, a company must commit to training a minimum number of cadets known as the Core Training Commitment (CTC). Under the rules of the scheme, a cadet can only count towards a company's CTC for a maximum of 36 months which has led to fears that companies may be motivated to get rid of cadets whose training has been delayed as they are no longer of any financial benefit.
Both Nautilus and the UK Chamber of Shipping have raised this issue with the Department for Transport, which indicated it will be addressed as part of an ongoing tonnage tax review.
Separately, Nautilus has campaigned for cadet training to be fully funded by government with a job guarantee at the end of their training, much like the Dutch system.
MNTB's Ms Neilson says she would 'wholeheartedly' support that campaign as it would 'boost cadet intake'. She expects the anticipated Maritime Skills Commission (MSC) report in May to make recommendations on cadet funding. This report will feed into the tonnage tax review.
No excuses
In the meantime, companies that sponsor cadets under the tonnage tax system, and who may be suffering financial peril during the pandemic, are urged to work with MNTB to ensure no other cadet faces a harrowing termination ahead of graduation.
'Companies have to be extremely desperate to do something as drastic as this,' Ms Neilson says. 'What I would urge is that companies get in touch with us, to see if there's anything at all that we can do to support them, because what the last thing we want to see is a whole bunch of cadets being dropped right at the last point of their training.
'We have several initiatives with the government to secure extra funding; so there is no excuse anymore.'
---
Tags