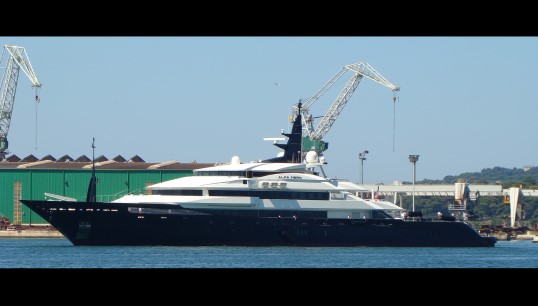 Due to the ongoing war in Ukraine, superyachts have come under increasing scrutiny from national and international bodies. Vessels that are owned by sanctioned individuals have not been receiving services – including services essential for safety – due to the sanctions, and Nautilus has heard of multiple cases affecting vessels that were suspected but did not actually belong to such individuals.
Suppliers are often wary about providing goods and services to suspected vessels, as they must currently ensure that they show due diligence by knowing who the client is. Restoring services can be a lengthy process and may require some legal intervention.
This is one reason that Nautilus is advising members to think very carefully before accepting a job onboard a vessel that could be subject to sanctions.
Nautilus is clear that a duty of care exists to the crew, vessel and the marine environment – failure to provide safety services to the vessel puts all of these at risk. Correcting this issue is difficult, however, especially when many vessels owned by sanctioned individuals have lost their insurances, classification and/or flag (which also affects applicable codes of practice/standards of maintenance and safety).
If you are working onboard a vessel where safety is affected by the sanctions (even if the vessel is not owned by a sanctioned individual), the first thing to do is to reach out to the master with your concerns. If you are the captain, the matter can be raised internally with the shipowner. The situation can be escalated to the flag state or port state control, which have a responsibility to assist on safety matters. Remember that you can raise your safety concerns through the Maritime Labour Convention onboard or onshore complaints systems.
---
Tags