Members at work
Second engineer Allan Dickson talks about his volunteering experiences and being stuck onboard during covid
13 July 2021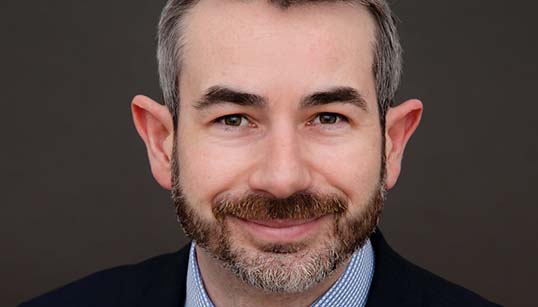 Allan Dickson is a second engineer from Scotland who has enriched his maritime career by volunteering on tall ships and historic vessels. He is currently doing agency work while seeking a new permanent role round the UK coast.
What originally attracted you to a career in maritime?
I was looking for a hands-on engineering type role and sponsorship for college/university after finishing school. I found some marine engineering roles in a book called Sponsorships for Students and they sounded interesting.
Do you have any personal or family connections to the sea or inland waterways?
The husband of one of my mum's friends was a chief engineer.
What did you do in your career and/or education before joining the maritime sector?
I achieved my Standard Grades, Highers and a Sixth Year Studies in physics, and was in the Air Training Corps while at school. I did a Christmas season after school working at Toys R Us, and spent the summer between finishing school and starting my marine engineering cadetship working at the local 10 pin bowling alley.
What does your current job involve?
As second engineer on an aggregate dredger I work a 12-hour day split into two shifts. I work with the chief engineer planning the work for the day and keeping the planned maintenance system up to date as far as possible. During my watch I have all the normal routine stuff to do such as starting and stopping engines and generators and routine maintenance. As a second engineer I also do a lot of the spares and stores ordering, writing up defects and proposing dry dock work specifications. In addition, as the safety officer, each month I have to inspect a certain area of the ship, carry out safety training and work to further develop the safety culture onboard and review and draft risk assessments.
Tell us some of your career highlights so far – and career challenges
For highlights, I'd say being part of the bridge team as we sailed the TS Tenacious out of port under sail only – it was an amazing feeling.
Working as lead engineer on the full retubing of two main boilers, including all the work involved with doing a steam target test for commissioning: that was both a highlight and a challenge. Not many people ever get to take part in that.
One ongoing challenge has been trying to gain a recognised Incorporated or chartered engineer academic qualification. All of these require time away from my job and cost large amounts of money. When I qualified, our company held back a unit of the HND, so the only academic engineering qualification I have is a level 3 NVQ.
Looking at another challenge, being stuck onboard a ship during Covid wasn't great. There was internet and I could generally call home each day. But after having only done two- or three-week trips for four years, being away for five months was very difficult.
Who has helped you the most in your career?
I initially spent three trips on the same ship, and the senior engineers there helped me develop a good worth ethic as well as helping me develop my watchkeeping skills and confidence. They probably set me up to become the engineer I am today.
Later in my career I went to work ashore for a second I had sailed with; he taught me a lot about working ashore and also how marine engineers really struggle to sell ourselves when moving ashore. That's when I really started to commit to developing myself more as an individual.
What is the one change that would make the biggest positive difference to your job as a maritime professional?
Another difficult question; some are changes that are already underway, but with 20 years at sea I think I am too late for them.
Notably, early in my career very little information was made available about shoreside roles apart from technical superintendent. That's changing now, but I am still not sure cadets are being given enough information about career paths and membership of professional institutions, because decisions made at that point can have a lasting effect. I am definitely finding getting back into higher education is problematic.
Another issue is that Covid showed how little worth the MLC and other conventions actually have. Flag and port states and the IMO really need to step up and do and enforce what they have agreed to.
I'd like to see a better commitment by companies to training seafarers; some companies don't even support STCW refresher training. But we are professionals and we need to continually develop – not just to the minimum STCW requirement but to grow our knowledge and skill sets. There are so many courses available out there, and all cost. Sometimes that's a small amount and it's a few weeks in duration, but others cost thousands and take months or more, so it's support for some of these that would be really helpful. There are two really interesting quotes about this, but some companies seem not to understand.
'The only thing worse than training your employees and having them leave is not training them and having them stay' – Henry Ford
'Train people well enough so they can leave. Treat them well enough so they don't want to' – Richard Branson
What are your plans for the future?
My short-term plan is to gain my combined motor & steam chief engineer's ticket by the end of the year. Longer term I am looking to complete a BEng in Marine Engineering and a MSc in an engineering subject which will help me gain my Chartered Engineer status.
Would you like to take a job on shore in future?
Yes, for the improved work-life balance as well as the ability to take part in more institution and union activities. I spent five years working ashore as a consultant and really enjoyed aspects of that work, so I returned to sea to gain my Class 1 with the intention of returning ashore. I think there is more opportunity to make a difference in the industry in certain shore-based roles.
How long have you been a member of Nautilus, and what made you join?
For all my career – I joined at college. Being in a union sounded a good idea, and as criminalisation became an issue, having the ticket protection and initial free legal representation was important.
It's good to have the representation and support of a union. I've sought advice a few times during my membership, but thankfully I've never needed the help others have.
What do you like doing in your free time?
I enjoy paintballing and am hoping to get re-involved once restrictions are lifted. I also build models – mainly Second World War German tanks. I also enjoy eating out, taking an interest in local restaurants and drinking small batch interesting gins.
Are you involved with any maritime charities or volunteer organisations?
During my career I have volunteered as chief engineer on the PS Waverley for a week; that was an interesting experience on a working historic ship. I volunteered as an engineer on the tall ship Stavros S Niarchos for a dry docking in Las Palmas; it was a great experience with a great bunch of people onboard. I also volunteered on the Jubilee Sailing Trust tall ship Tenacious as second engineer for a three-week voyage and the following three-week dry docking.
For the last three years I have been volunteering with the historic ship SS Explorer, Scotland's first purpose-built fishery research ship. I do general engineering and preservation work onboard, I have carried out research travelling to the Scottish National Archives, finding out about the building on the ship and the work she did. I served on the board of directors and chaired the technical committee as we developed restoration work and dry dock specifications, and worked with Wessex archaeology to develop a stabilisation plan. I write website blogposts and manage the charity's LinkedIn page.
I am also a Careers at Sea Ambassador and a STEM Ambassador.
What is your favourite place visited during your career?
I have spent a significant time in Singapore and worked on projects there for a couple of years. It's a pretty multicultural place, with so much interesting history. It had a great modelling community, far different to the other countries I have lived in. The food is varied and great, you can get a proper meal for the equivalent of £1 or a really fancy expensive one if that's what you want. All the locals we met were friendly and helpful and I have make some lasting friendships.
What are you watching on TV right now?
The Below Deck series. It's a bit trashy but it's also part of the maritime industry, and it gives my wife a bit of an insight to what working at sea is like.
What are you reading right now?
I am reading the Game trilogy by Anders De La Motte. It's enjoyable because I think it shows a more troubling side to what people could be caught up in for likes and follows, and how that can be manipulated.
Tell us one thing that people may not know about you
While working in Vietnam and applying for an immigration visa to Australia, I completed an IELTS English test for extra visa points. Because of my mark, I was awarded a prize by the British Council in Vietnam. I declined, explaining that I couldn't in good conscience accept, as English was my first language and there were other students who had been working and studying very hard for that exam.
Is there anything else you'd like to talk about?
After three years at sea, I had a really bad trip and decided to pack it all in and work ashore. I spent a year working in call centres and a bank. That experience made me really appreciate the positives about working in the Merchant Navy. Sure, you can have a bad trip, and I have had a few since I came back, but the positives do outweigh the negatives. And now, with more and more mental health support available for seafarers, even with the bad trips you can talk to someone about them.
---
Tags