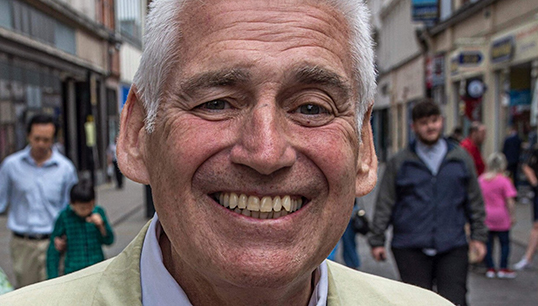 During Pride Month 2021, the sad news arrived that a maritime LGBT+ pioneer had died suddenly. Roy 'Wendy' Gibson was perhaps best known for being part of the crew of the Hull ferry Norland, which was requisitioned as a troop carrier in the 1982 Falklands conflict, and he had appeared in several Falklands commemoration broadcasts and in the book All in the Same Boat by Warren Fitzgerald.
The Norland crew included many LGBT+ seafarers, and at first their guests from the Second Battalion of the Parachute Regiment (2 Para) did not know quite what to make of flamboyant stewards like Wendy, but after getting to know each other and serving under fire, the two groups became firm friends, and many individuals stayed in touch through veterans' groups.
Mr Gibson's funeral took place on 29 June 2021. A lively celebration of a well-loved seafarer, pianist and drag artist, the event drew guests from all walks of life, with a strong showing from 2 Para, the Airborne Forces Riders and other Falklands veterans.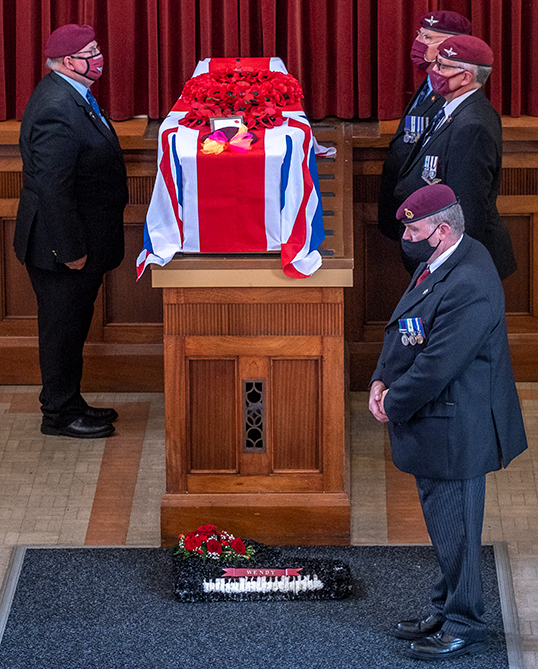 Nautilus member Keith Thompson was asked by Mr Gibson's sister Jeanette to bear the Norland standard in tribute to his Merchant Navy colleague and friend. He said: 'Roy has left a great legacy in his home port of Kingston upon Hull and in the town of Aldershot, where a plaque has been installed by 2 Para in his memory.'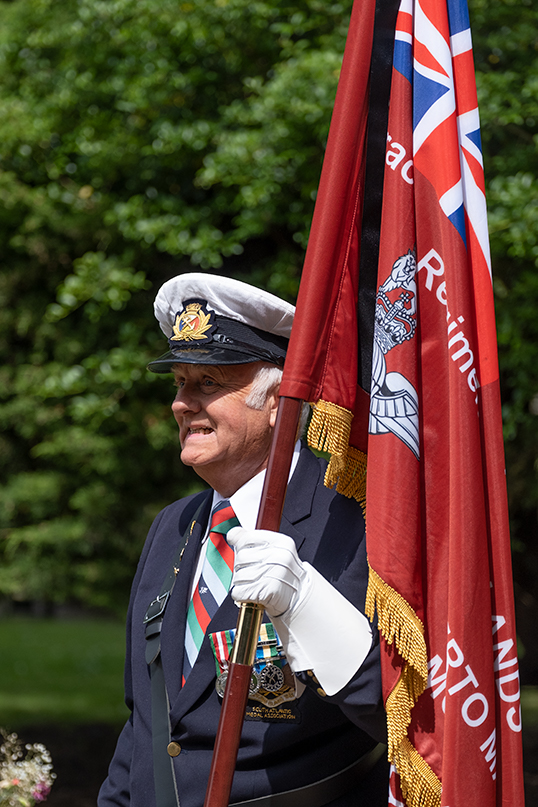 'Together we have done many events over the years,' continued Mr Thompson, 'and he was involved with our veterans' therapy service in Hull, giving advice to the therapists on LGBT+ matters.
'During the Falklands conflict, Roy would entertain the Paras on his piano going south. After doing service of over 3,100 meals of breakfast, lunch, and dinner in the restaurant, he would don his drag and play for hours.
'When he retired from the Merchant Navy, he would play the piano at many venues in Hull, getting the name "Hull's own Liberace". A true gentleman and master of the grand piano, he will be sadly missed.'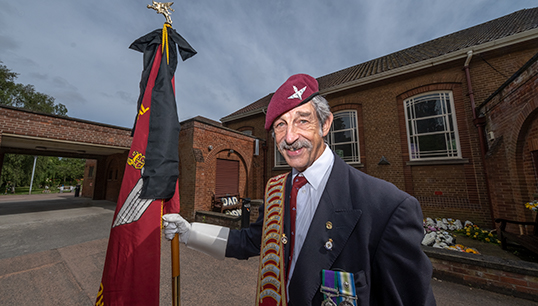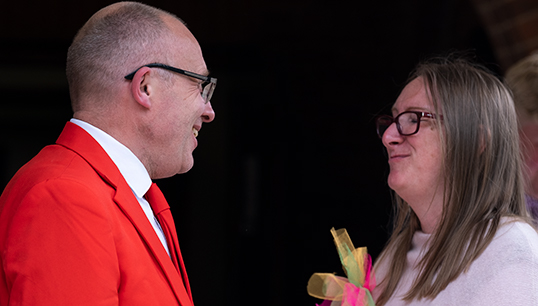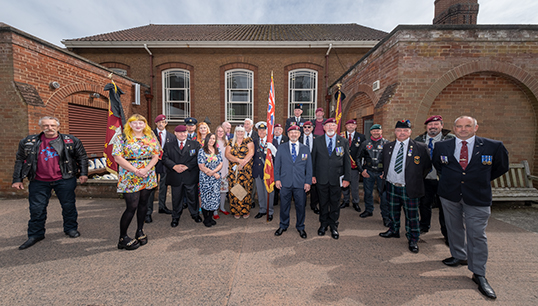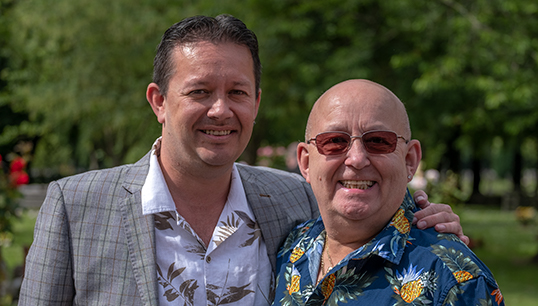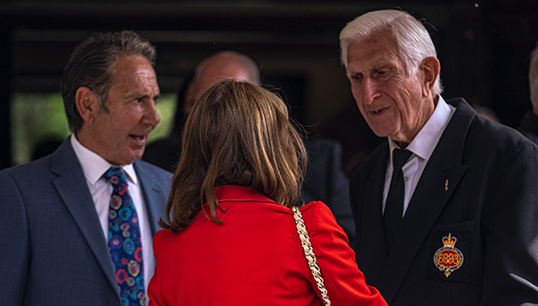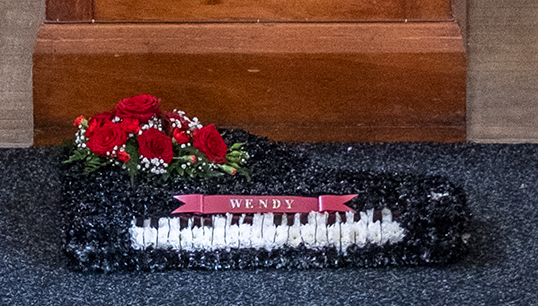 Maritime historian Dr Jo Stanley also attended the funeral as a friend of Mr Gibson, and reflected on his place in LGBT+ history.
'Wendy was important in educating the wider world about LGBT+ life on ships – and in a very positive way too. The panel about him in Hull Maritime Museum meant that visitors could be in no doubt that you can be out and proud at sea. Other local maritime museums could similarly use Wendy's story to help replace outdated Jack Tar stereotypes with a fuller, more nuanced picture.
'Veteran Paras' friendships with Wendy and all the Norland crew – whatever their sexual orientations – have continued for over three decades. They've united again and again while making the commemorative Falklands TV programmes and articles, and have seen homophobia fading.'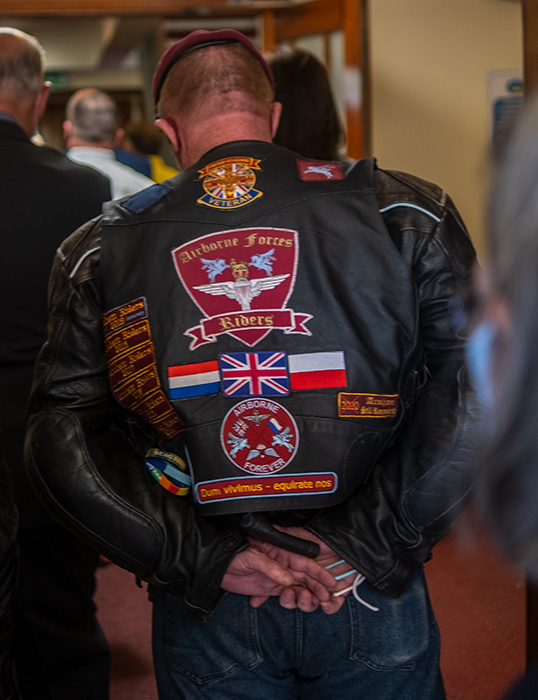 ---
Tags