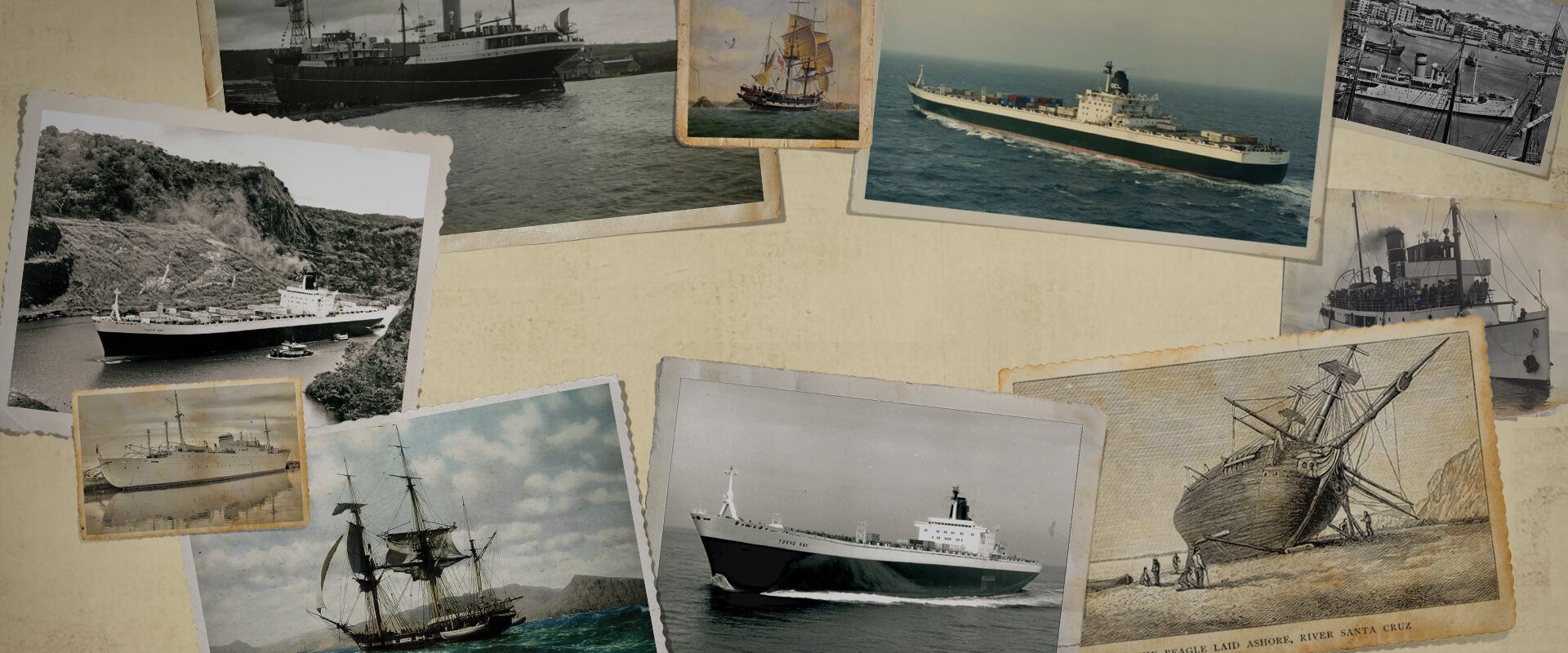 The Nautilus Telegraph's Ships of the Past pages have been a favourite with readers for decades, but they've never been online… until now
As part of the ongoing development and expansion of the Nautilus website, we wanted to do Ships of the Past justice. So we've set out to create an interactive hub where historic ship enthusiasts can gather as a community to read about venerable vessels and share their own knowledge.
Detailed online ship profiles
Sitting in the News & insight section of the Nautilus website www.nautilusint.org, our online ship profiles tell the story of each vessel, covering elements such as the build, deployments, claims to fame, ownership and legacy.
There are bite-size info cards on the main 'landing page' of Ships of the past, and visitors click through to the longer story of the vessel, which includes a fact file and a picture carousel.
Adding your knowledge of the vessel
In future, we'll be able to add elements such as podcasts, where we might record an interview with someone who knows a lot about the vessel – and that person could be you. Each ship profile has a Contribute section where you can get in touch with us if you're knowledgeable about the vessel. Perhaps you served on it in your younger days?
If you'd like to be interviewed for a podcast, we'd be very pleased to speak to you, or you might just like to give us some information to add to the ship profile.
Attracting enthusiasts
To genuinely add value when a print feature goes online, it's important to use techniques that make our pages pop up when someone searches the web for particular information. That's why you'll see headers like 'Historic ships of the past' rather than just 'Ships of the past', because we're hoping to bring in people who have searched for 'historic ships'. We want our Ships of the Past hub to be one of the most popular places on the internet for merchant vessel enthusiasts to visit.
Help us develop the hub
It's early days for our new online hub, but we're adding new vessel profiles regularly. We've started with some ships that have special historic importance, such as Charles Darwin's Beagle, as well as those which elicited a strong response from readers when they appeared in the Telegraph, such as the Tokyo Bay. But we'd like your help to decide what should go online next.
If you have a particular favourite from Andrew Linington's Ships of the Past articles, please let us know at telegraph@nautilusint.org and we'll consider that vessel for a profile online. And if you still prefer print to web, rest assured that Ships of the Past will still keep its place here in each edition of the Telegraph.
Visit Ships of the Past online now at www.nautilusint.org/en/news-insight/ships-of-the-past/
---
Tags