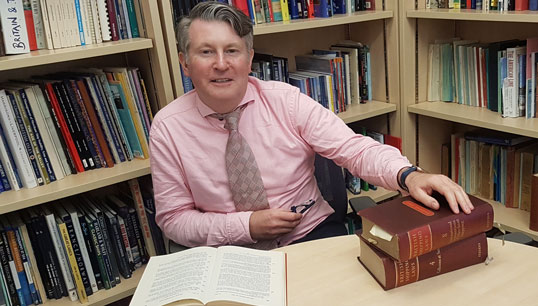 The Fourth Meeting of the Special Tripartite Committee of the Maritime Labour Convention took place virtually from 19-23 April 2021. This meeting normally deals with amendments to the Maritime Labour Convention (MLC) 2006, which embodies the rights of seafarers around the globe. The Special Tripartite Committee consists of representatives from seafarers, governments, and shipowners. However, this time the attendees instead reacted to the Covid crisis by putting together calls to action for nations that have signed up to the MLC
Following the meeting, which took place virtually, the International Labour Organization (ILO) adopted two resolutions agreed upon by the representatives. These both ask that MLC signatories commit to aiding seafarers during the pandemic.
The Resolution concerning the implementation and practical application of the MLC, 2006 during the Covid-19 pandemic was jointly submitted by the Seafarers' group and the Shipowners' group. It covers travel – repatriation and getting to the ship – shore leave, and access to shore-based welfare facilities and medical services including dental care.
It recalls that Covid-19 control measures have caused seafarers all over the world to be prevented from exercising their rights to repatriation, maximum periods of shipboard service, shore leave, medical treatment ashore and access to shore-based welfare facilities to which they are entitled. It notes the impact of these measures on the livelihood and wellbeing of seafarers.
The Resolution asks the International Labour Organization (ILO) to renew its call on states to designate and treat seafarers as key workers. It asks states to take all necessary steps to ensure their fundamental rights are respected; to adopt UN and IMO frameworks to allow safe crew changes; consider waivers and exemptions to normal visa and travel documentation requirements to make travel easier; and to ensure seafarers have access to Covid vaccines and to vaccination certificates that will make travelling for work more practical.
The Resolution concerning Covid-19 vaccination for seafarers asks that they are given access to a vaccine as soon as possible, for example by establishing vaccine hubs in key ports. It calls on governments, shipowners and seafarer's organisations to map out a way to provide adequate vaccines for seafarers, assisted by UN organisations. This includes the use of World Health Organisation emergency supplies to assist with crew changes.
It also asks for the establishment of vaccine programmes to facilitate vaccination for seafarers on shore.
In addition, the Resolution calls on states to reject 'vaccine nationalism' and accept vaccines given by other nations as valid.
As well as passing these two calls to action, the Tripartite committee also dealt with something started in its 2018 meeting – reviewing the status of older conventions and recommendations to decide their future status, including whether they be abrogated or withdrawn, as the MLC is the overarching modern consolidating instrument that supersedes older instruments.
Nautilus director of legal services Charles Boyle said: 'These resolutions call for much-needed action to keep ships, international trade and seafarers moving against the backdrop of this unprecedented pandemic. It is hoped that member states of the ILO and other stakeholders follow up with the necessary action, and in particular that they treat seafarers as key workers and give them the respect that they deserve.'
Since this meeting of the STC was so focused on Covid, a further meeting will now take place next year to cover amendments to the MLC. The Seafarers' group have been working on proposed amendments, which will be made known in due course.
---
Tags