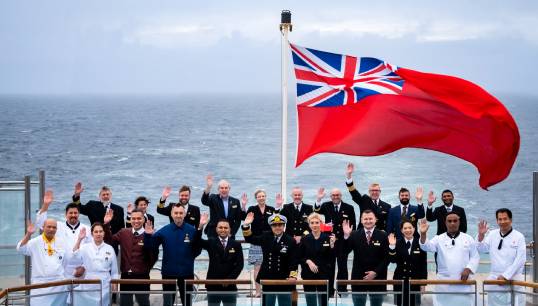 Each year, on 3 September and the surrounding days, the UK maritime community marks Merchant Navy Day. It's a chance to remember fallen comrades, but also to raise awareness of British seafaring by raising the red ensign flag – as Nautilus members and staff have been doing around the UK and beyond
On Merchant Navy Day the Cunard Line flagship RMS Queen Mary 2 marked the occasion by hosting a flag raising ceremony mid-Atlantic whilst on passage from New York to Southampton, attended by guests and members of the ship's company.
'The Cunard Line has always answered the call to duty in the nation's hour of need,' said Captain Aseem Hashmi. 'We have lost over 25 ships and hundreds of seafarers over the years, from the Crimean War in 1853 to the Falklands War in 1982, which we remembered onboard.'
This day was also an opportunity to celebrate the sense of camaraderie that exists amongst the 1,200 members of the ship's company who hail from over 50 Commonwealth nations and beyond.
Nautilus assistant general secretary Olu Tunde attended the Merchant Navy Day service at the Merchant Navy Memorial at Tower Hill in London and laid a wreath on behalf of the Union to honour seafarers lost in conflict.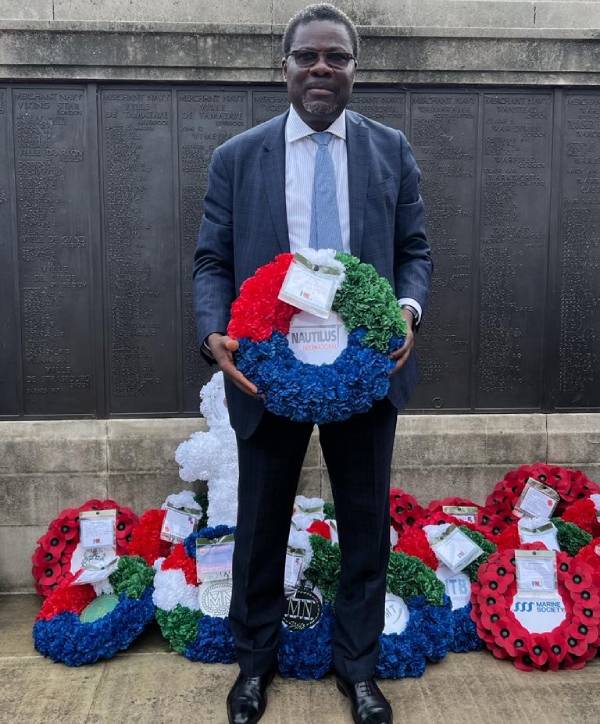 The London commemorative service for 2022 especially remembered the 80th anniversary of Operation Pedestal Convoy, (a British operation to carry supplies to the island of Malta in August 1942, during the Second World War), and the subsequent award of the Malta George Cross to the island of Malta.
It also remembered the anniversary of the 40th anniversary of the Falklands conflict and the contributions towards those endeavours by the men and women of the Merchant Service and Fishing Fleets.
The service was organised by the Merchant Navy Association (MNA) and led by parade president Commodore David Eagles. It concluded with prayers for those lost at sea and the roll of honour was read by Captain David Parsons, national secretary for the MNA.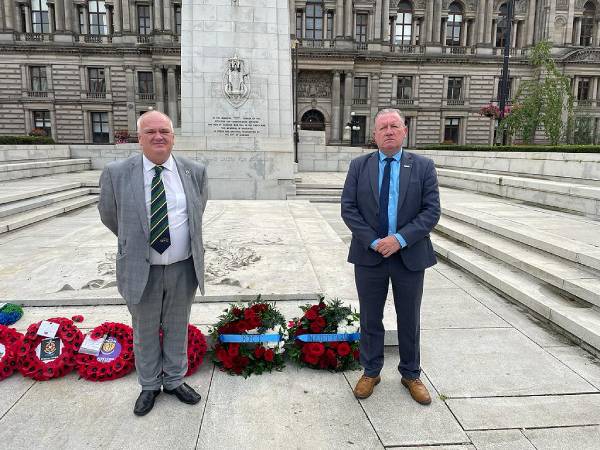 Nautilus head of industrial Micky Smyth (right) joined Bryan Reynolds of the RMT union at the Glasgow Cenotaph to lay wreaths in honour of fallen comrades. Image: Nautilus International
At the Merchant Navy Monument on Plymouth Hoe, a ceremony of remembrance was held for those who serve or have served in the UK Merchant Navy and fishing fleets.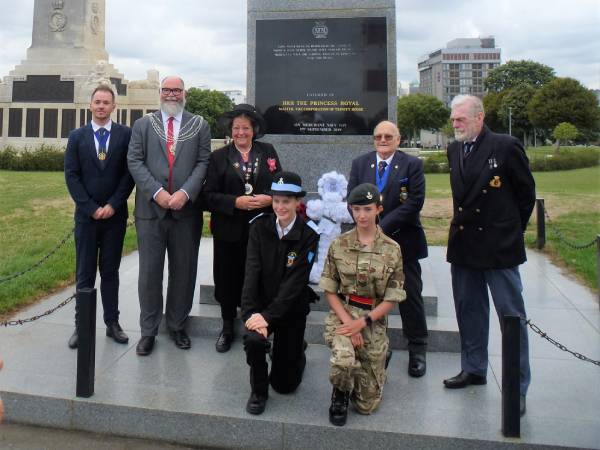 Wreaths were laid by the City of Plymouth, Merchant Navy Association, Fishermen's Mission, Plymouth Trawler Agents, South West Company of Mariners, The Watch Ashore, HMS Ganges, The Seafarers' Charity, Plymouth and District Ex-Service Association, The Conway Club, RFA Association and ex-Shell Cadets. Image: Paul Wright
Nautilus member John Rankin found himself in Australia on Merchant Navy Day this year, and joined with friends and family to lay wreaths and flowers at the Merchant Navy Monument at Point Danger, Queensland. Image: Christine Rankin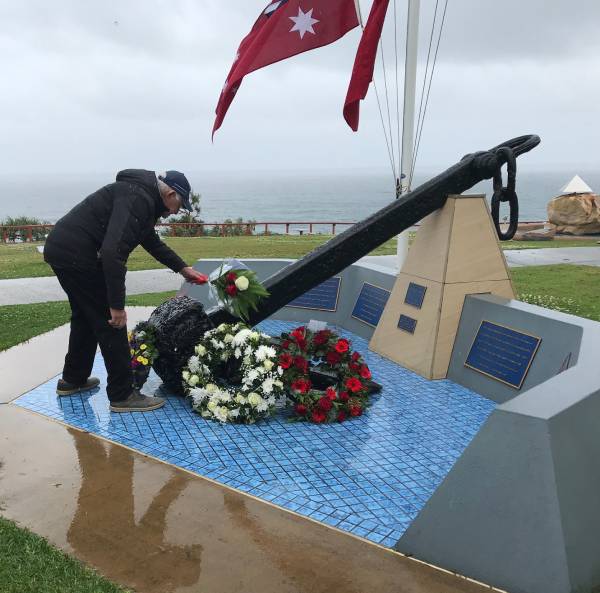 Retired seafarers and Nautilus staff raised the red ensign at the Nautilus Mariners' Park estate in Merseyside for Merchant Navy Day.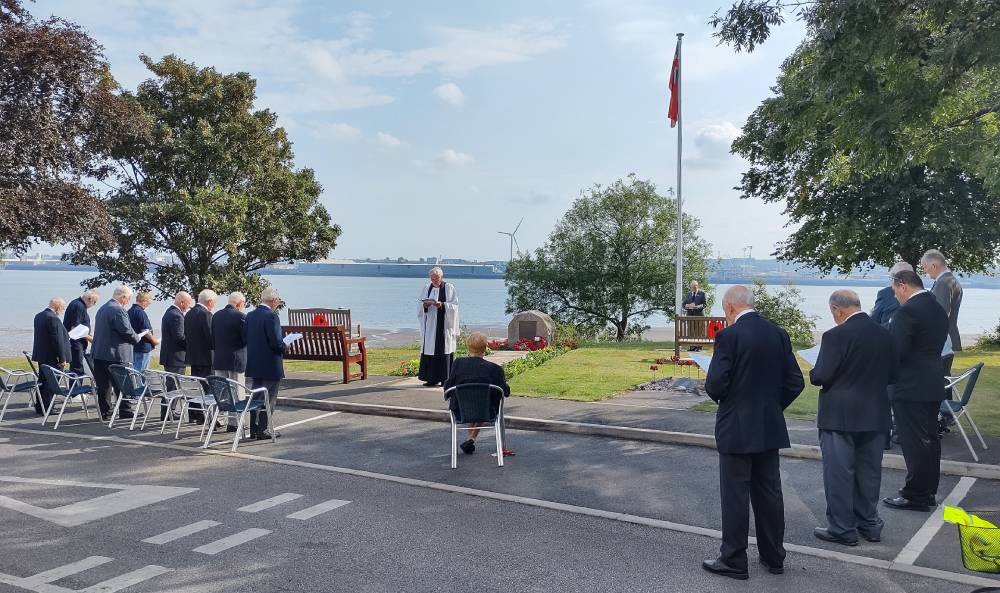 During a ceremony at the Park's Atlantic Memorial Stone led by the Reverend Alan Leach, a wreath was laid by park resident Carol Broydon, and there was an epitaph reading by Captain Mike Feltham. After the Last Post, the red ensign was lowered by Captain Alex Harrison, before being raised for the reveille. Image: Jon Parkin
---
Tags