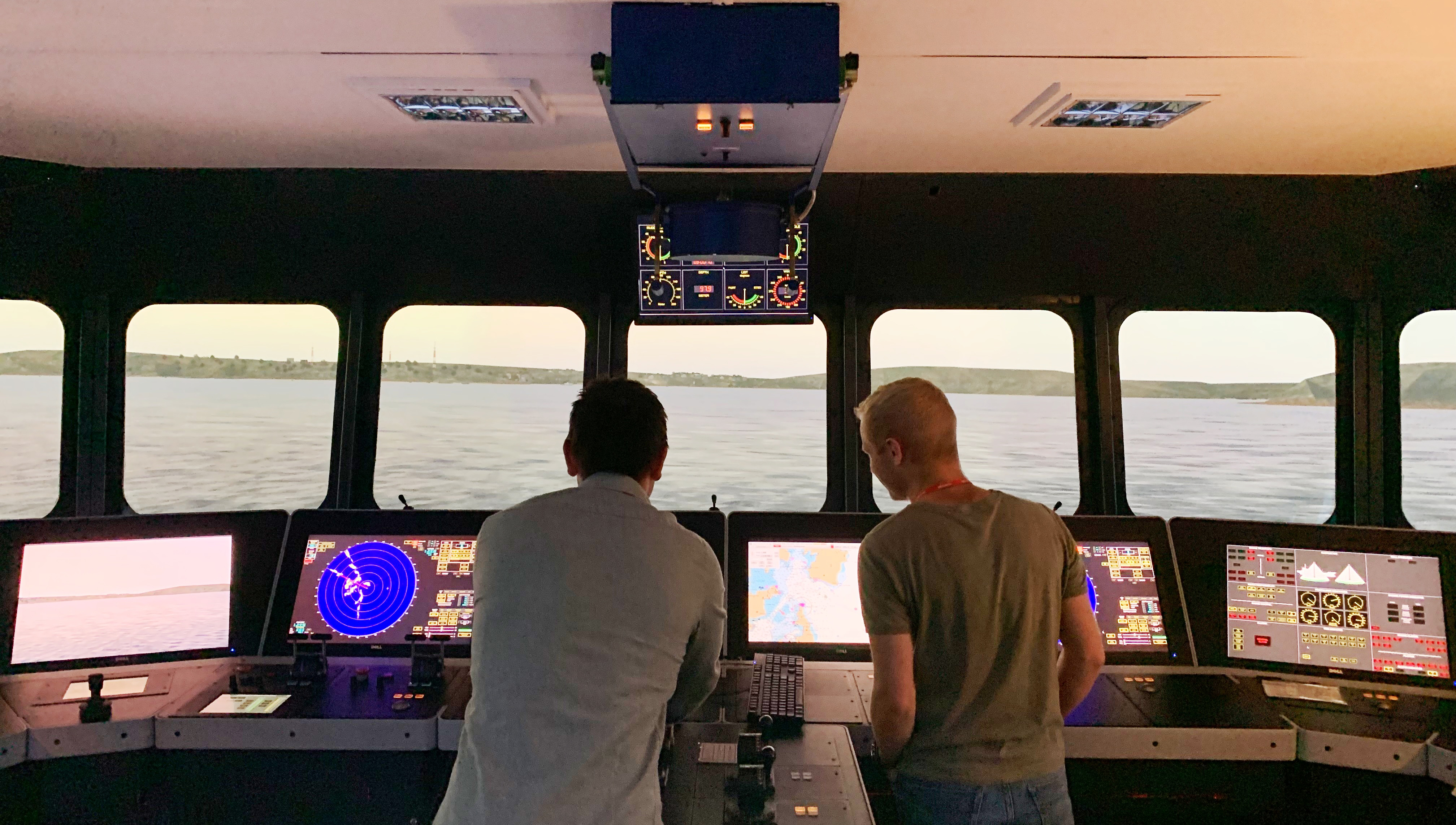 A lively debate on simulator training and the future of British maritime skills was held at the first virtual meeting of the Union's Professional and Technical Forum. Helen Kelly reports
In September 2020, the Nautilus Professional and Technical (P&T) Forum met to discuss recent proposals put forward by the UK Maritime and Coastguard Agency (MCA) on a new simulator training programme that would allow a reduction in seatime for cadets.
The course was first proposed at the UK Merchant Navy Training Board (MNTB) in 2019, when a working group was formed to develop the content.
On 1 July 2020 the UK government wrote to the secretary general of the International Maritime Organization (IMO) informing him of its intention to use the provisions of Article 9 of the STCW Convention, which allows administrations to adopt alternative training arrangements, providing it improves or provides an equivalent degree of safety as the convention.
The IMO published that letter the following day, and the MCA put out a press release with limited details of the programme.
In July the proposal was put to the MNTB Board, a majority of which approved it to go to full consultation prior to going to trial early next year if the consultation is approved.
The course
The proposed course is designed to provide a logical progression of events, experiences, training and achievement of objectives in a way that will not always be possible onboard.
It is split into two parts. Both are five days in duration. Part one is designed to be taken in phase one of the cadetship and is aimed at familiarisation of the cadet prior to embarking on their first sea phase. Part two is designed to be taken in phase five for consolidation of knowledge and demonstration of competence once sea phases are completed.
Successful completion of the course is subject to students demonstrating they have met the assessment criteria. If cadets complete both one-week courses, this will result in a 30-day reduction in the minimum seatime requirement.
The simulator course does not form part of the mandatory requirement for qualification as an officer of the watch (OOW) so it will be up to each company to decide for each cadet whether to put them through the course.
Completion of the course does not affect the requirement to complete a minimum of six months watchkeeping time during the sea service phase.
Minimum requirements
The course must be delivered by an MCA-approved college. During the trial it will be restricted to four colleges: City of Glasgow College, Blackpool & the Fylde College, South Shields Marine School and Warsash Maritime Training Centre (Solent University), in order to maintain oversight.
The simulator must be a type-approved, full mission bridge simulator that is capable of meeting IMO operational performance standards of radar, ECDIS, and ARPA.
There are minimum standards for the qualifications of teaching staff, which include minimum sea service and certification requirements. Teachers must also hold a relevant teaching qualification. There are also minimum contact hours and limits on the number of students permitted on a bridge at any one time or the size of teams that can be used in the training.
Reasons for the move
The proposed simulator training course is part of the MCA's overarching strategy to modernise seafarer training, and to take advantage of modern technology, it said.
The MCA has a long term goal to make better use of simulator technology both for training and assessment, to make this more realistic and more relevant to modern shipping. The Agency said it also recognises that there is a great variance in the standard of training received by cadets onboard. Some receive a very good experience and some a very poor experience. The programme should introduce some level of standardisation in practical training.
A simulator training programme can be designed to provide cadets with a decision-making environment that may not always be available on a ship, and allow them to experience scenarios they may seldom or never be subjected to in the course of their seatime, or where it would not be safe, or practical, for them to be involved in the decision making process in those scenarios.
Support for the course
At the Nautilus P&T Forum, a senior lecturer at Glasgow college – which runs a simulator training course – said that the simulator is a safe environment where you can learn in a controlled fashion, can play it back, and can learn from mistakes.
He felt that for those cadets who don't have a very good experience at sea, the simulator training would help because they tend to struggle in orals preparation due to a lack of exposure to situations at sea.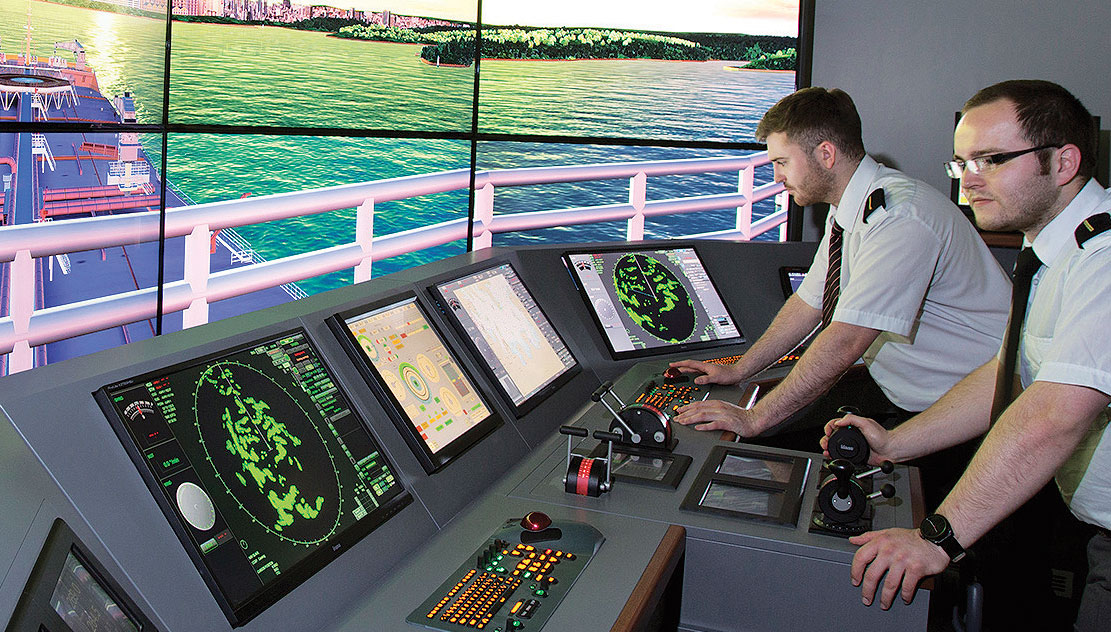 A first officer with P&O Cruises who has trained cadets for some time felt the standardisation of training via a simulator was important to iron out any bad habits that may have been picked up onboard – not just for cadets but for officers too. 'You can achieve some very good results in a simulator compared to on a ship, particularly for emergency situations.'
An officer working with Fugro explained how his company uses simulator training for 'above real time training'.
'This is where you're putting people in situations that they're not going to encounter in real life. You're giving them additional skills to prepare them for unusual situations. So that the normal becomes kind of mundane and you're well prepared for the normal level, because you've been trained to a higher level which is only possible within simulators.'
Simulator training now can be a gateway to autonomous ships of the future, he said, giving seafarers the additional skills required to operate vessels remotely.
Concerns raised
The loss of seatime was objected to by several attendees who felt it was vital for getting a well-rounded experience of overseeing a vessel, where cadets learn more than just watchkeeping. One chief engineer said: 'There are critical safety issues, maintenance and experiences that you need to have on deck. Going around the engineroom doing rounds ... the simulator is not going to teach me how to overhaul a fire extinguisher or hydrant.'
Some members felt that cadets' seatime was already at a minimum and any further reductions would compound that loss of practical experience.
A month less of onboard experience of ship operations and drills could possibly be detrimental for some cadets.
The timeframe for introduction of the proposed course was of concern to some, who felt that a longer consultation and trial period was required to ensure the suitability of the course.
Several attendees at the P&T Forum were concerned that, in its current form, the proposed course could be too expensive and would not be open to all cadets. That risked a two-tier training system, warned one master.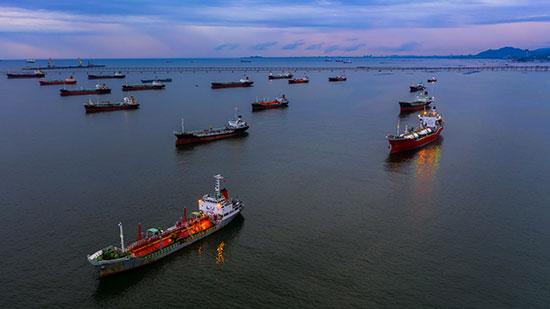 'We should be striving to improve the standards of training, with everyone getting the opportunity to become confident in the role of an officer of the watch in more complex traffic situations and deal with emergencies by themselves, which you might not experience when you go to sea in a standby vessel.'
A representative from a college advised the forum that they were confident of being able to fit the additional simulator training into the existing framework without significant additional cost.
Another master felt that the proposals were the thin edge of the wedge and that once a one-month reduction in seatime was accepted, it would lead to more and more reductions in future.
In closing the meeting, there was a consensus that, should the trial go ahead, it was imperative that the subsequent review is conducted as an independent, above-board, transparent process with clear criteria and ample time for feedback from industry and all stakeholders.
A report from the meeting will be submitted to the Nautilus Council to debate at its November meeting.
The Nautilus Professional and Technical Forum keeps members informed of developments within the industry and related work that the Union is undertaking. It meets three times per year. Members can provide the forum with feedback based upon their professional experience. It is also an opportunity for members to highlight any issue they feel needs to be brought to the Union's attention. Although the forum is not a decision-making body of the Union, it reports to the Council to inform policy decisions. To get involved, email: protech@nautilusint.org.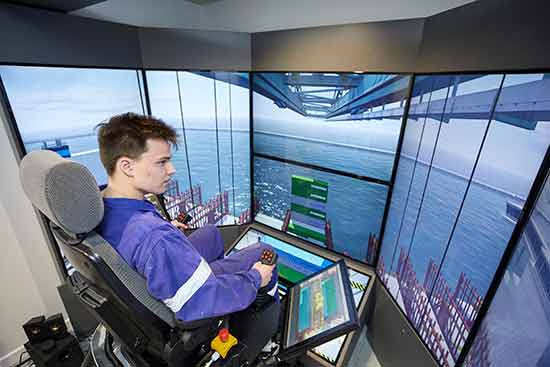 Timeline for introduction of simulator training
Autumn 2020:
Full consultation on any amendments to MSN 1856 open to all organisations and individuals who want to respond.
Spring 2021:
One-year trial of training course for cadets in phase one and phase five.
Spring 2022:
A full review process considering feedback from cadets and companies, during which results of oral exams from those who have gone through the course will be compared with those that have not, to see if there's any correlation.
---
Tags