Nautilus news
Face of Nautilus: Captain Stephen Gudgeon, Council member and Nautilus Champion
22 June 2020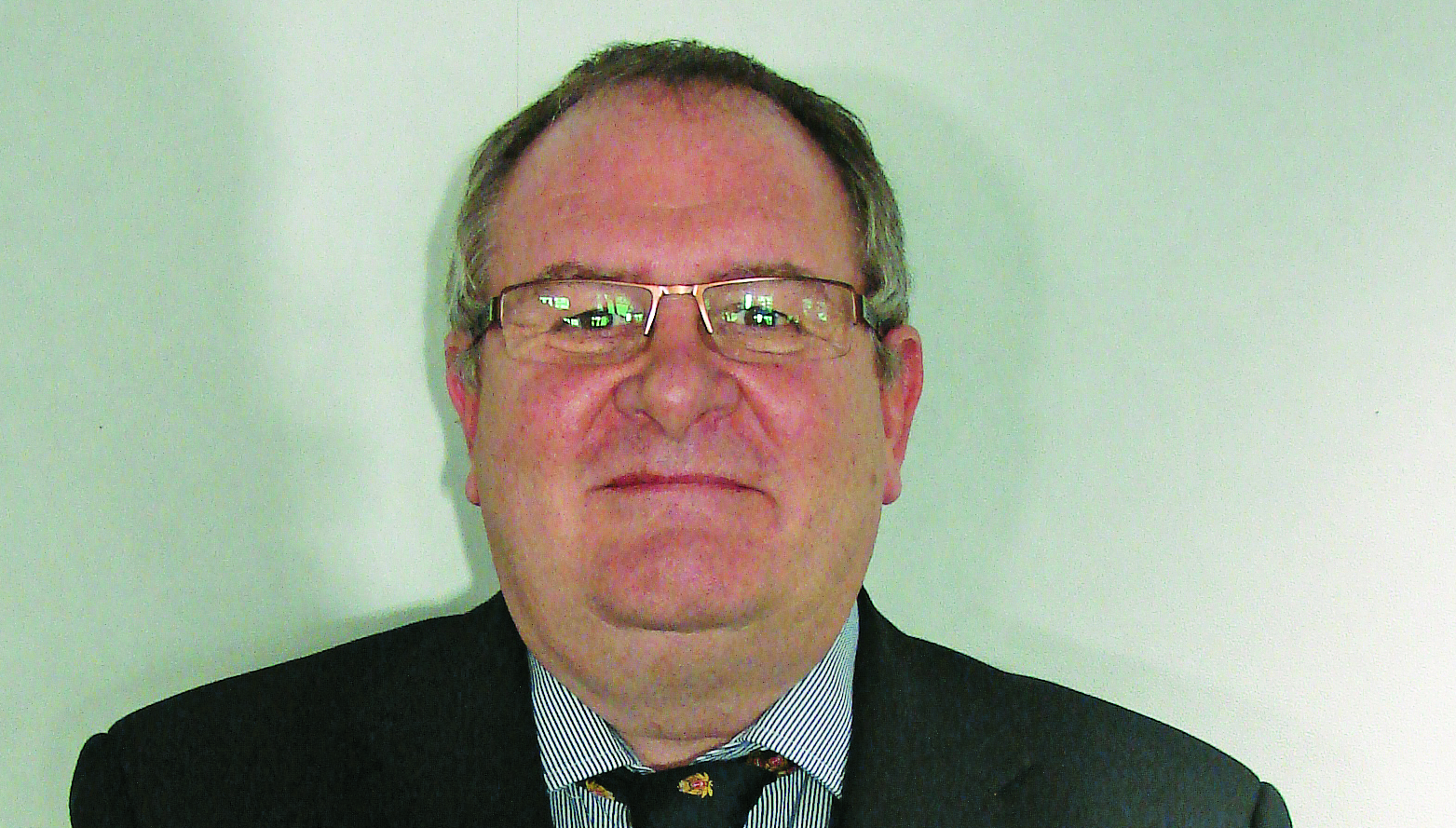 Stephen Gudgeon is the master of a deepsea cargoship. He has been on the Nautilus Council for over 10 years
Stephen Gudgeon first joined the Union in 1972, and has served on the Council so long that he has appeared before as the Face of Nautilus, back in our January 2009 issue.
However, as he has recently ramped up his Union involvement even further by becoming a Nautilus Champion, this is a good time to hear again from this experienced activist.
And first of all, he wants to reveal a bit of a secret. 'Here's something not many people in the maritime industry know about me,' he says. 'When the British Merchant Navy died in the 1980s – the Thatcher years – I was made redundant and became a police officer. During my 10 years as a PC I revalidated my CoC, and when the MN returned and started employing Brits again I re-joined. My first love!'
Once he was back onboard with seafaring, he also re-joined the Union, and served for a time as a lay representative in his workplace. He stood for election to the Council in the late 2000s, as he felt then that his deepsea colleagues trading worldwide on commercial ships were under-represented on the governing body.
'Council was scary at first,' he smiles. 'I thought it very formal, and I used to get into trouble for talking out of turn before being called upon by chairman. I've never been one for allowing something to pass Council "on the nod" – I always wanted to question and challenge.'
It hasn't always been easy for Stephen to fit in Council meetings with a deepsea working schedule, but he knows it is very important for the Union to be governed with the input of serving seafarers such as himself, with recent first-hand experience of the big issues affecting maritime professionals.
So what does being in the Union mean to him? 'We are here to support colleagues in the most challenging times,' he stresses. 'Redundancy, training, certification, and most importantly criminalisation.'
In many ways, Nautilus is unusual for a trade union. For one thing, it also functions as a professional association, with an influence on standard-setting and regulations in the industry. Another characteristic of Nautilus is that members stay with the Union as they rise through the ranks to senior levels, unlike in some industries where 'staff' are unionised and 'management' are not.
This reflects the peculiar management structure of shipping, where the master is very much in charge onboard ship but is still subject to the whims of the operating company.
Stephen certainly identifies with the rest of his crew when it comes to employment matters. 'Our employers sometimes forget we are their most important resource, and as such should be treated with respect,' he says.
At the same time, he appreciates the Nautilus approach of developing partnerships with employers in the interests of members: 'Open and honest dialogue at all times will help us understand each other's challenges and goals.'
Campaigning is in many ways just as important for trade unions as negotiating, and when Nautilus launched its Champions scheme this year, Stephen was quick to volunteer as one of these Union advocates who are being trained to get the maritime message out to the general public.
'I would encourage young people from all sectors of the industry to join the Union and look at all at the challenges we all face together,' he concludes.
'Whatever our job, we will at some time need the support of Nautilus to help us through a period of challenge.'
The Nautilus Fairness Campaign is being launched this month with the help of Nautilus Champions like Stephen Gudgeon. To find out more, and if you are interested in becoming a Nautilus Champion, please email campaigns@nautilusint.org
---
Tags