Mentoring schemes allow experienced seafarers to share their wisdom, and could be a way to encourage colleagues to remain in the industry. ANDREW LININGTON reports...
How can the shipping industry ensure that skills and knowledge are passed on to the next generation of seafarers – and, in turn, prevent their expertise being lost to the maritime sector when they decide to come ashore?
New initiatives which aim to answer these critical questions were discussed in November 2018 at a seminar in London organised by the Honourable Company of Master Mariners (HCMM).
Dr Kate Pike, from Solent University, told the meeting about a research project – conducted with support from Nautilus and the ITF Seafarers' Trust – which aims to develop a 'best practice' guide for mentoring.
The study was initiated in response to a motion tabled by the Nautilus Young Maritime Professionals Forum and also follows on from the university's Gender, Empowerment and Multicultural Crews project, which identified the importance of mentoring in supporting cadets at the early stages of their career.
The HCMM was a pioneer of the mentoring concept, and its professional development consultant Captain Geoff Cowap said its scheme has developed rapidly in recent years, with more than 250 cadets now being supported by around 150 mentors.
'It's very definitely not there to train, but to give support, education and advice,' he stressed. 'It's very important – particularly for those cadets who may be at a loss when they first go to sea and find themselves on a foreign ship with not many British people to talk to.'
Dr Pike said the Solent University researchers surveyed more than 320 seafarers, employers and managers, as well as carrying out 20 detailed interviews. 'The responses have shown a generally vague understanding of what mentoring actually is,' she noted, 'and the concept means different things to different people.'
The researchers have sought to produce a clear definition of mentoring: 'One person who invests time, energy and professional know-how in assisting the growth of another person'.
The Marine Society has a strong focus on lifelong learning, and we want to work to support seafarers so they can not only find work ashore but also that companies get the skills they want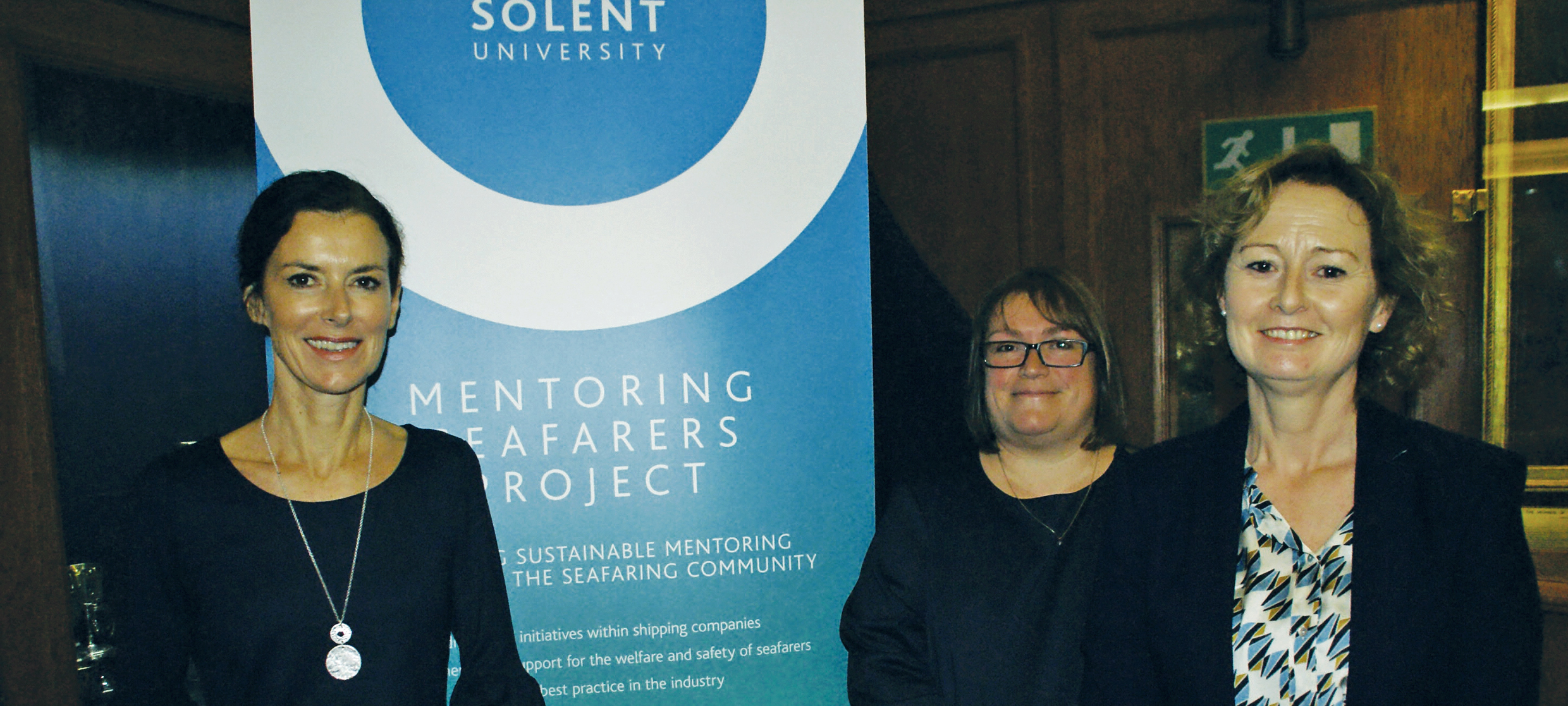 The project has identified the need for such practices, with particular concerns over leadership and management skills.
Dr Pike said the research has identified some excellent mentoring schemes in the industry – and the benefits include improved occupational health and safety and higher retention rates.
Researcher Sue Harland said life onboard has changed significantly since she first went to sea as a cadet in the 1980s. 'The traditional method was understudying the next rank up, but now you are expected to have learned everything at college and no experiential knowledge is being passed on,' she explained.
Fellow researcher Sarah Honebon added that mentoring would help to give seafarers the 'soft skills' to manage and cope with the cultural changes that have affected crew members as a result of technological developments, flagging out and multinational crewing.
Captain Maneesh Varma, training and accreditation development manager with the Nautical Institute, said mentoring is important at a time when the industry faces challenges caused by language barriers, short contracts and reduced social interaction onboard.
V.Group cadet training officer Lee Clarke said he hoped mentoring could address some of the mental health issues affecting seafarers. 'Issues like depression, suicide and isolation are becoming more prevalent onboard and cadets are most vulnerable,' he pointed out. 'If we get this right at cadet level, the benefits will cascade down as they become chief mates and chief engineers.'
The seminar also considered ways in which seafarers can be encouraged to remain within the maritime sector when they decide to work ashore. Maritime Skills Alliance chair Bill Walworth said the government's Maritime Growth Study had highlighted the need for the sector to ensure that it has the right number of people it requires for the future.
Follow-up work is being carried out on a strategy to inspire young people to embark on maritime careers, and a one-stop-shop portal will be developed to provide information about the diverse range of opportunities the sector offers. 'A lot of people out at sea have no idea just how valuable their skills are and how they are transferable to roles ashore,' Mr Walworth pointed out.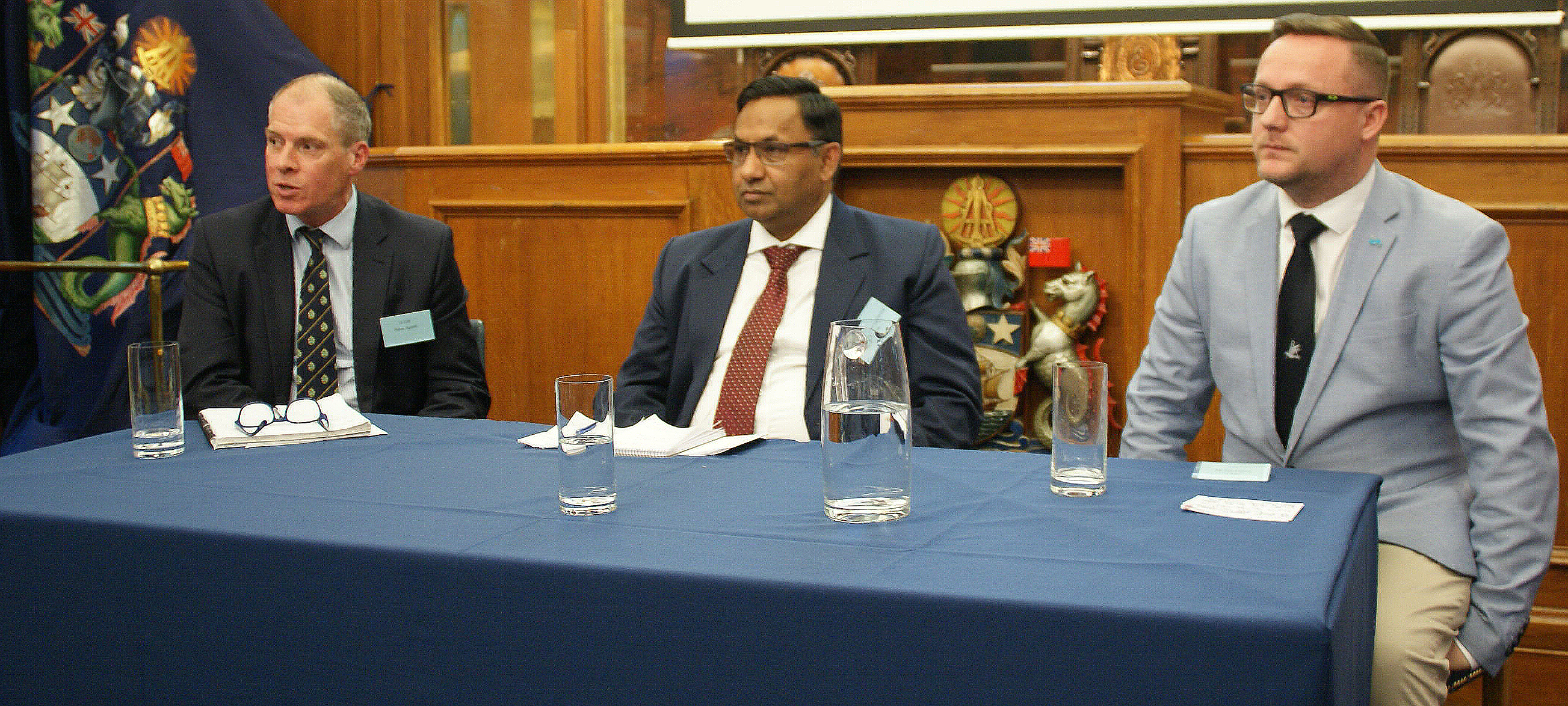 Carla Rockson, head of seafarer education at the Marine Society, said industry organisations including Nautilus, Maritime London and Trinity House are working on a new initiative – Coming Ashore – to help seafarers make the transition to shore-based jobs.
'We can make careers at sea more attractive by providing a more holistic view,' she pointed out. 'There are so many valuable skills that seafarers pick up, and we don't want them to be lost to the industry. Some seafarers find it relatively easy to adjust to life ashore, but for many it is very challenging and there is currently no upskilling advice and guidance for those seeking to move ashore.
'The Marine Society has a strong focus on lifelong learning, and we want to work to support seafarers so they can not only find work ashore but also that companies get the skills they want,' she added. 'This will require a more structured approach, with coaching, mentoring and work experience so that seafarers will be better placed and qualified before coming ashore.'
Whitehorse Maritime director Paul Shepherd said he had found the support of the HCCM vital when he set up his consultancy firm, and he appreciated the difficulties that seafarers faced when looking to make the change. In a practical response to such challenges, the first phase of the Coming Ashore project will seek to provide direct support to a pilot group of seafarers considering maritime-related work in the City of London.
'It's a waste of talent having someone in the wrong place,' he pointed out. 'It's better to keep maritime skills in the maritime industry, and it's better to have an array of options before you rather than relying on random meetings or chance connections.'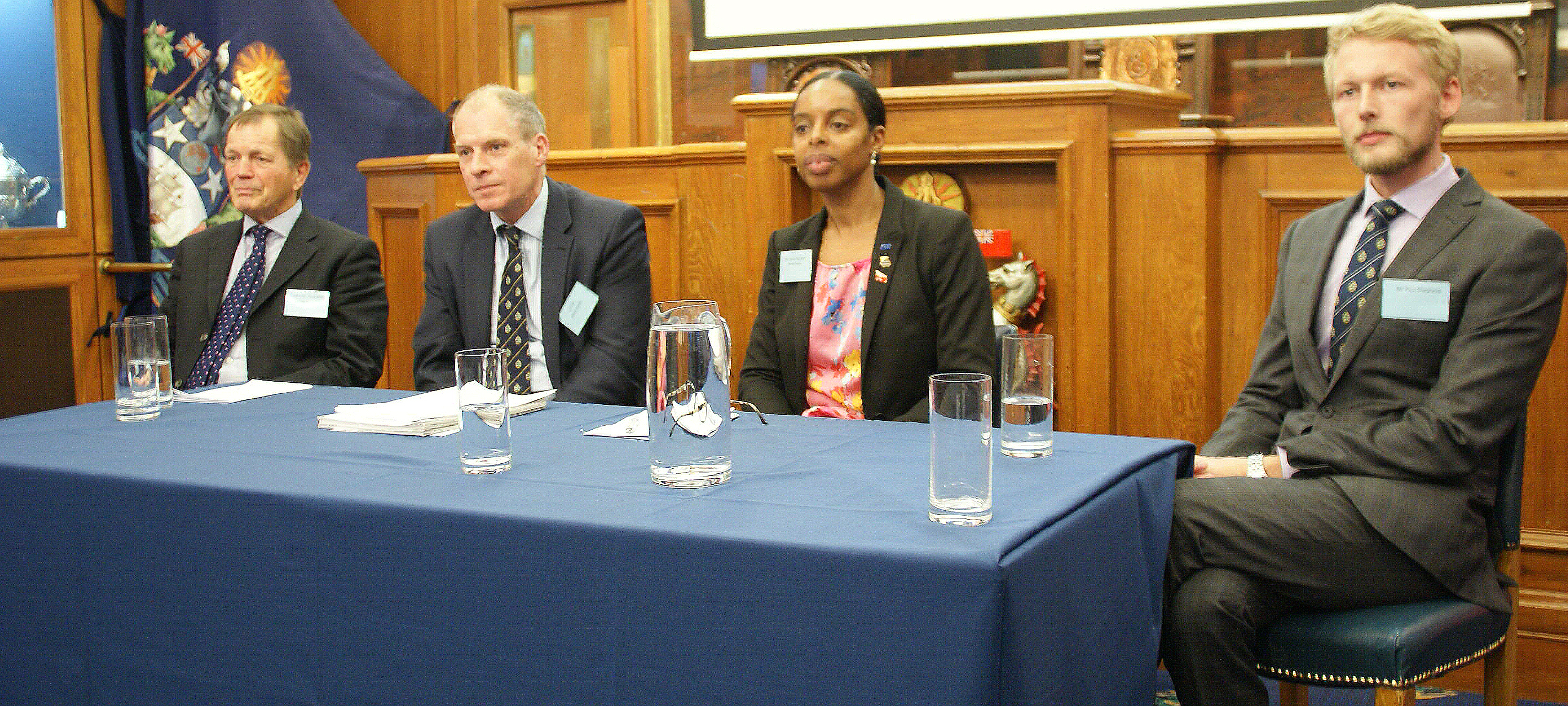 Merchant Navy Training Board director Kathryn Neilson said some shipping companies are leading the way in developing alternative employment packages that enable them to retain valued and experienced seafarers.
And Nautilus professional and technical officer David Appleton said he welcomed the drive to create a more structured approach to maritime careers. 'In an ideal world, you would have all this information available to you at the recruitment stage,' he told the meeting. 'When I became a cadet, I had none of that information about the opportunities that seafarer training opens up and no idea on how to plan a career.'
---
Tags