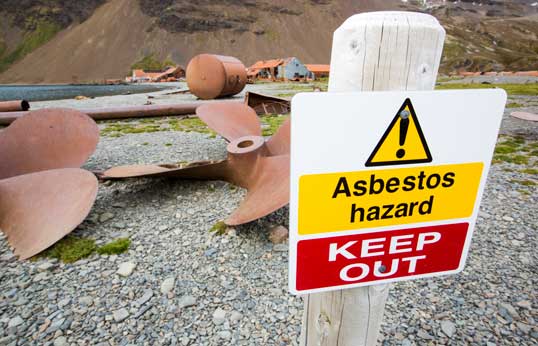 After developing mesothelioma, a Nautilus member is warning former shipmates from the MV Norwave about the dangers they face following their exposure to asbestos aboard the vessel. Nautilus director of legal services Charles Boyle explains
On 11 September 1983, a fire broke out in the engine room of the MV Norwave (operated by North Sea Ferries) while en route from Hull to Zeebrugge, resulting in the vessel being towed back to Immingham. The subsequent engine room refit exposed seafarers to asbestos. They had not been provided with any protective breathing apparatus.
Over the past few years the Union's legal department has supported mesothelioma claims for three members who were exposed to asbestos whilst working on the refit. Unfortunately, two of them have now died as a result of developing mesothelioma, a form of cancer caused by asbestos.
The member who most recently developed this disease has very thoughtfully asked the Union to inform former shipmates about the dangers they face from previous asbestos exposure on this vessel. His point is well made: it is very unusual to hear of three such cases, within a few years, all pointing towards the same ship. Yet another member has entered his details on our asbestos register as a result of his exposure to asbestos on the MV Norwave.
In 1988, the company issued letters to seafarers involved in the refit informing them that 'a fire in the engine room resulted in the removal of certain insulating material which contained, in varying degrees, asbestos. Although we are not in a position to give you a categoric assurance, it is extremely unlikely that such exposure was sufficient to have caused you any immediate or long term harmful effect… You will appreciate that it is not possible to be more specific at this stage and, as stated, it is considered extremely unlikely that any adverse effects will arise from this situation but we believe you should be informed that Management are fully aware of the position and their responsibilities thereto.'
Sadly, hindsight shows how wrong the company were in their predictions.
Members who served on the MV Norwave, particularly around the time of the fire and resulting repairs, are advised to inform their doctor, seek medical advice, and request that their asbestos exposure be entered on their medical records. Members should also contact the Union's legal department to enter their details on our asbestos register.
Any member who is unfortunate enough to develop an asbestos related disease – such as asbestosis, pleural thickening, mesothelioma or asbestos-related cancer – should contact our personal injury claims line immediately on 0151 459 5133.
As for pleural plaques (which is not the same as pleural thickening) such claims can only be litigated in Scotland and Northern Ireland, but not in England and Wales. So if applicable to you, follow the above advice.
Please note that time limits apply to bringing asbestos-related disease claims. If it is possible to bring a claim in any of the jurisdictions within the United Kingdom, then the claim form needs to be filed in court within three years of you becoming aware of your condition or within three years of you becoming aware that your condition was caused by the negligence of a third party. After that point you would be statute barred. Time limits in other jurisdictions may differ and can be much shorter.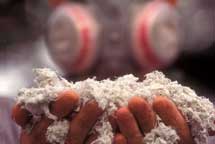 Asbestos register
To enter your details on our Asbestos Register, sign into My Nautilus here or email legal@nautilusint.org and request the form to be sent to you.
Image: Getty Images/asbestos worker
---
Tags