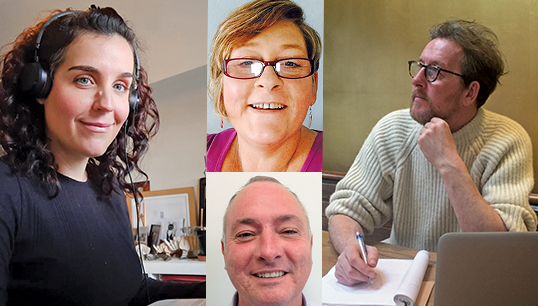 Nautilus International has its own registered charity, the Nautilus Welfare Fund, which supports retired seafarers of all backgrounds in the UK. One of its services has been in particular demand during the pandemic, as Deborah McPherson explains
With failing health and mobility problems, former Merchant Navy seafarer John was shocked to be told by the Pension Service that his pension had been overpaid. Luckily, he knew where to turn. John contacted Nautilus caseworkers, who helped him successfully appeal and secured more disability benefits for him in the process
Former first class engineer Richard struggled with red tape while trying to secure the facilities he needs for independent living. He describes his caseworker intervention for a fully accessible wet room to wash in as 'truly life-changing'.
Pauline, the wife of a former seafarer, similarly struggles with mobility issues. She got help as a dependant to move from unsuitable rented accommodation to a specially adapted bungalow. Her annual income was also increased by more than £3000.
These are among more than 400 Nautilus Caseworker Service success stories from 2020, a year in which it ramped up its efforts in response to Covid-19. The service helped to secure a record total of more than £1 million in benefits and grants for needy mariners and their dependants last year, a 25.6% increase on 2019.
The Nautilus Caseworker Service is a free and confidential service that helps seafarers to claim the welfare benefits they are entitled to, as well as accessing grants from a range of maritime charities.
It is offered by the Nautilus Welfare Fund (NWF) charity and is available to needy mariners and their dependents, including former Royal Fleet Auxiliary (RFA) and veteran mariners.
Caseworkers are located in Glasgow, Hull, Merseyside and Portsmouth and can offer home visits in these areas (Pandemic guidelines permitting) but can also provide support over the phone or by email wherever mariners live across the UK.
Helping with financial problems is the number one reason for mariners contacting the service.
'Ensuring mariners are claiming all their benefits and grants can be genuinely life changing,' says NWF welfare manager Mick Howarth. 'Many mariners are thousands of pounds better off after the support of the Caseworker Service, giving them back financial security and a life free of money worries. The service can make a huge difference to their quality of life.'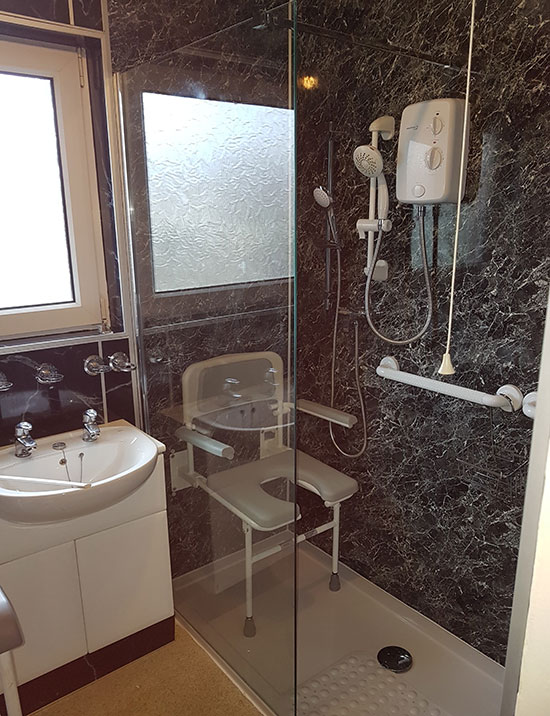 It is important to know that the caseworker service also assists with non-financial matters. This includes support with housing; applications for home improvements and adaptations; mobility parking badges; consumer complaint issues; and accessing support from health and social services, including the Dreadnought Medical Service for mariners.
Nautilus caseworkers can also make requests for free counselling from RELATE where there are relationship issues. With the pressures of the pandemic, and restrictions to stay at home, there has been an increase in couples struggling in their relationship says Mr Howarth.
The service has had to adapt in 2020 due to the Covid pandemic. With the restrictions on household mixing, for a large part of 2020 the caseworkers have had to offer their support over the phone rather than by home visits. Home visiting will, however resume as soon as the Government guidelines allow.
It really is a life changing thing to be able to wash and dress properly. I thank you from the bottom of my heart. Richard, who was helped by Nautilus Portsmouth caseworker Sandra Silverwood
Contact a caseworker
If you think you would benefit from the support and advice of the Nautilus Caseworker Service please email welfare@nautilusint.org or call 0151 346 8840.
If you live in, or around, one of the four areas the caseworkers operate you can choose to contact them directly.
Glasgow Iain Lindsay 07927 569216
Hull John Norris 07841 779234
Merseyside Laura Molineux 07921 687719
Portsmouth Sandra Silverwood 07841 779237
How we help
Our case studies have been anonymised for confidentiality reasons but give an essence of the service provided by Nautilus caseworkers.
John's story
John, a former able seaman on supply ships, contacted the Hull Caseworker Service on the recommendation of a fellow seafarer after the Pension Service claimed he had been overpaid.
The caseworker helped John successfully appeal against this decision, saving him over £1,000. It became clear that John's health was deteriorating and he would be eligible for Attendance Allowance.
A successful application was made, securing John an extra £59.70 a week. John's mobility problems meant he was struggling to get up the stairs. The caseworker arranged for an occupational therapy assessment, and this secured a Disabled Facilities grant of £3,500 to install a stairlift, helping John maintain his independence.
'The help from the NWF casework service was invaluable and has transformed my and my wife's lives. With our improved income we feel more secure and have been able to afford home improvements which have further enhanced our quality of life,' he says.
Richard's story
Former first class engineer Richard contacted Portsmouth caseworker Sandra Silverwood after reading about the Caseworker Service in the Telegraph.
Having retired after 20 years' service on freight vessels due to ill health, and now wheelchair bound and living alone, he was unable to use his bathroom.
He had applied for a Disabled Facilities Grant to convert his bathroom to a wet room but was ineligible as his weekly income was too high.
With the support of the Nautilus Portsmouth caseworker he was successfully able to apply for a one-off grant to a number of maritime charities , including the Nautilus Welfare Fund, Seafarers Hospital society , Shipwrecked Mariners' Society and IMarEST, which enabled him to secure the £4,500 need for the wet room.
He now has a fully accessible bathroom which he can use independently, immensely improving his quality of life.
'It really is a life changing thing to be able to wash and dress properly,' Richard says. 'I thank you from the bottom of my heart.'
Caseworker Sandra Silverwood says: 'Not only was this a great outcome for Richard, but is also a good example of how the maritime charities work together to achieve a positive result for a person in need.'
Pauline's story
Pauline, who was married to a former cook onboard passenger ships, lived in a rented house and was having problems getting up and down stairs.
The Hull caseworker helped her apply for rehousing, including securing a supporting letter from her GP. Pauline now lives in an adapted bungalow which better meets her needs. Her mobility problems meant she was eligible for Attendance Allowance and a successful application was made, increasing her annual income by over £3,000.
---
Tags