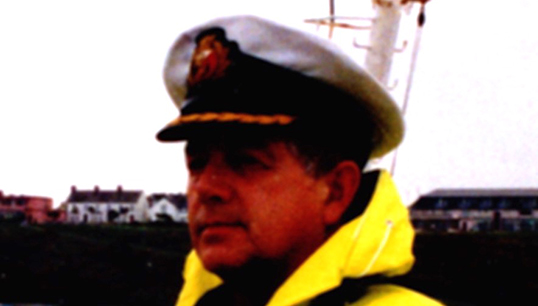 My husband Captain Ian Gwyn Rhys Griffith passed away on 25 January 2021 at the age of 80.
Born in North Wales in 1940, Ian was indented with Alfred Holt's Blue Funnel Line as a midshipman working in Australia and South East Asia in 1956. He joined New Zealand Shipping Company in 1962, rising to chief officer and cadet instruction officer.
With New Zealand Shipping Company's absorption into P&O General Cargo Division in the early 1970s, Ian continued with roles both at sea and onshore before transferring to P&O Ferries Irish Sea, with which he remained in command of several vessels until his retirement in 2000.
He was also a member of the NUMAST Welfare Fund Committee, working with the team at Mariners' Park in Wallasey.
We enjoyed his retirement, spending months in France with our three daughters and his 10 grandchildren. A kind and generous man, he will be sadly missed by us all.
Carol Griffith