Letters to the editor
Falklands experiences wanted for anniversary book and video archive
13 December 2021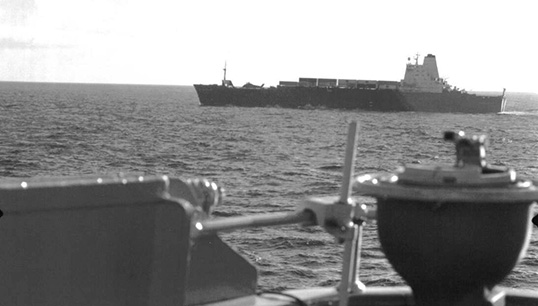 Falklands book: The British Modern Military History Society is compiling a book of personal stories, experiences and memories of those who took part in whatever capacity in the Falklands War to mark the 40th anniversary next year. All profits will go to the charity Blind Veterans UK as with our previous Glimpses of War books published earlier this year.
We want to get a cross-section of those who were involved – military, civilian and Falkland Islanders – and we are appealing for people to get in touch with me at andy.cockeram@bmmhs.org if they have a story to tell. The merchant fleet and civilians played vital roles in the Task Force which have not always been properly recognised.
We aim to publish the book by June 2022, so if you have a contribution, please get in touch by the end of February.
Andy Cockeram
Chairman
British Modern Military History Society
Falklands video archive: If you were involved in the Falklands War as a Merchant Navy seafarer, the Legasee educational charity would like to come and talk with you and record your memories on camera for a compilation of modern history.
Your testimony will be added to the Legasee website (www.legasee.org.uk) and archived at Portsmouth University's library so that future generations can learn from your experiences and today's historians gain from your insights of the whole campaign – from your departure to return to the UK.
Any interview can take place in your home or other suitable location. There is no charge, and you will receive a DVD copy of the entire conversation.
If you are interested, please send a short introductory email with your contact details to falklands@legasee.org.uk
Martin Bisiker
Founder and Trustee
Legasee Educational Trust